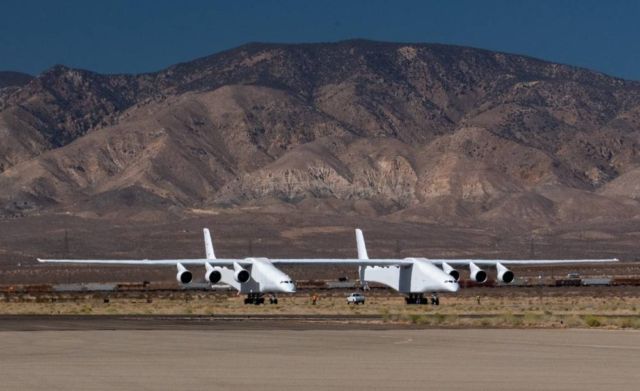 Stratolaunch, Paul Allen's gigantic plane, completes key taxi test ahead of first flight, just days after the billionaire death.
Stratolaunch twin-fuselage, world's biggest airplane, built by Microsoft co-founder Paul Allen, is taken out for testing at California's Mojave Air and Space Port.
The gigantic plane is one step closer to making its first flight after the 80 mph taxi test.
The six-engine plane has a wingspan of 385 feet (117m) which is longer than the length of a football field, is designed to carry rockets between its two fuselages by as early as 2020.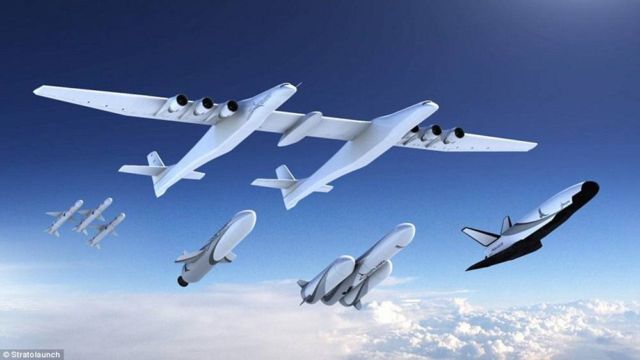 Exciting update from this week's #Stratolaunch testing: The aircraft reached a top speed of 80 mph! ✈ pic.twitter.com/0zqOycPWUj

— Stratolaunch (@Stratolaunch) October 12, 2018
Images credit Stratolaunch