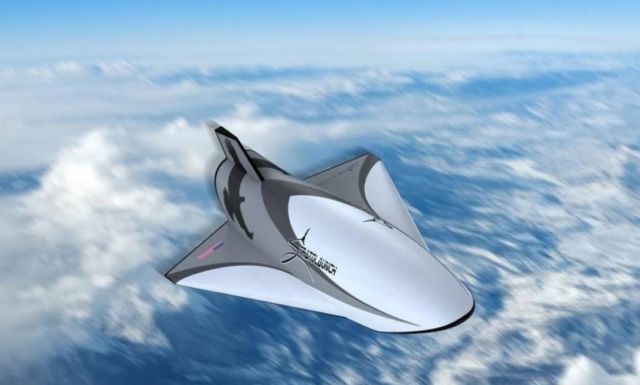 Stratolaunch reveals Talon-A hypersonic vehicles, to be launched from the 'Carrier' huge dual-fuselage plane.
Stratolaunch's Talon-A is a 28-foot-long, 6,000-lb. (2,722 kilograms) reusable craft, capable of reaching Mach 6.
It provides routine access to high-Mach number, hypersonic flight where data may be collected in the true flight environment. The vehicle is highly instrumented to obtain fundamental aerothermal and performance data, which may provide unique data sets for comparison and calibration of numerical prediction tools. The Talon-A provides here-to-fore unobtainable measurement access to the hypersonic flight environment on a recurring basis.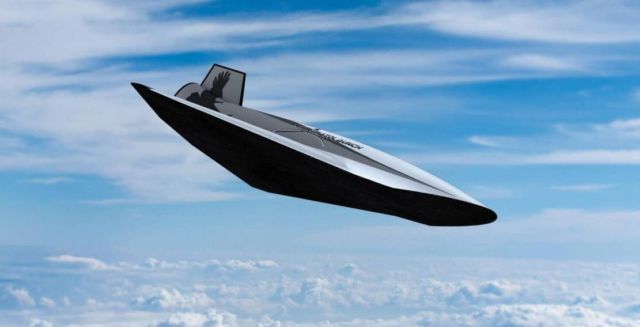 W Jean Floyd Chief Executive Officer, said:
"Our hypersonic testbeds will serve as a catalyst in sparking a renaissance in hypersonic technologies for our government, the commercial sector, and academia."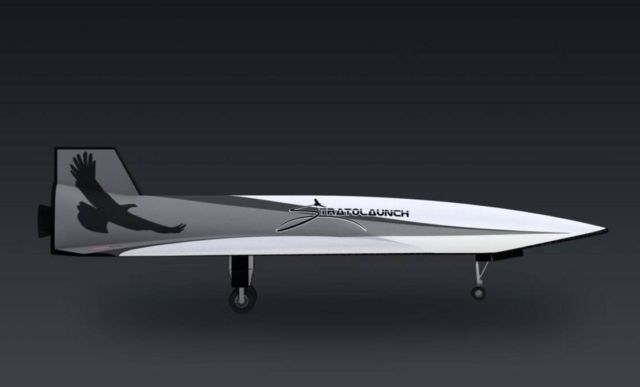 The Talon-A is highly instrumented to collect vehicle and payload experiment data during flight. Data is collected and recorded on board the vehicle and may be telemetered to ground stations. Both proprietary and classified payloads may be flown with secure data collection and telemetry. Since the Talon-A is a reusable vehicle, the experiments, payloads, and instrumentation are recovered for inspection and re-use.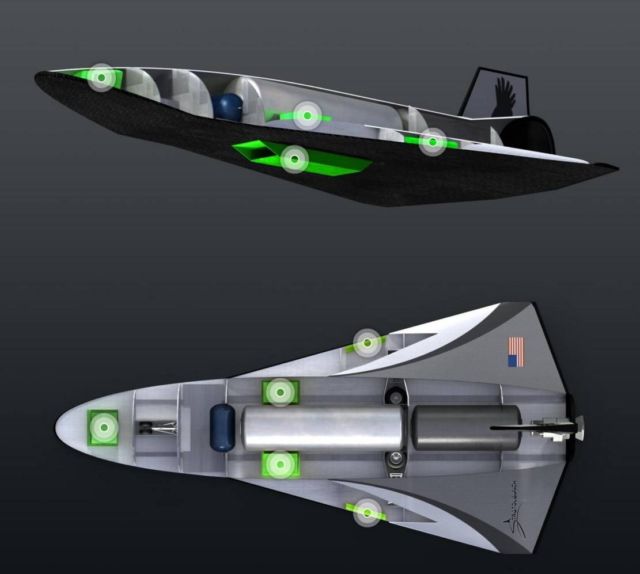 The large payload capability of the Stratolaunch carrier aircraft enables the captive-carry and air-launch of multiple Talon-A vehicles in a single flight. Up to three Talon-A vehicles may be carried underneath the carrier aircraft center wing with the current pylon design. This unique capability enables multiple hypersonic flight opportunities on a single day or the near-simultaneous launch of three Talon vehicles, which may support specific operational scenarios.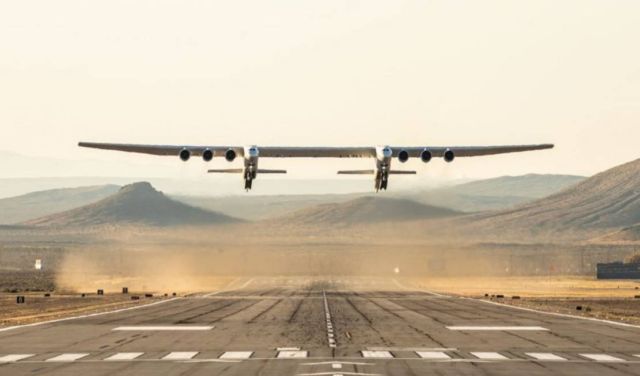 Stratolaunch Carrier plane, the largest aircraft ever built.
The Talon-A features a length of 28 feet (8.5 m), a wingspan of 11.3 feet (3.4 m), and a launch weight of approximately 6,000 pounds (2,722 Kg). It will conduct long duration flight at high Mach, and glide back for an autonomous, horizontal landing on a conventional runway. It will also be capable of autonomous take-off, under its own power, via a conventional runway.
Images credit Stratolaunch
source Stratolaunch