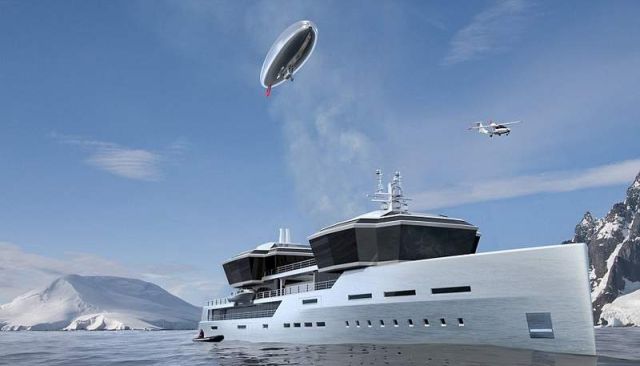 New 100-metre (328ft) global explorer superyacht can travel to the most remote places on earth, carring a small blimp or sea plane.
The new 100 meter hybrid yacht concept, designed for a private client by Impossible Productions in New York City in partnership with Tim Dempers Studio in Cape Town.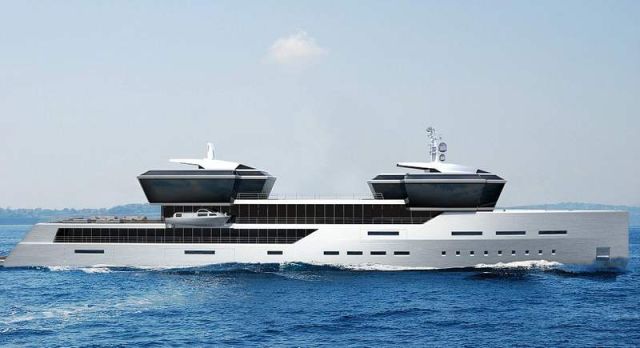 The project is the result of more than 12 months of focused investigation and proposes a completely new direction in yacht design. Conceived for the truly adventurous owner, this project seeks to combine the luxury of a super yacht with the practical benefits of a commercial vessel.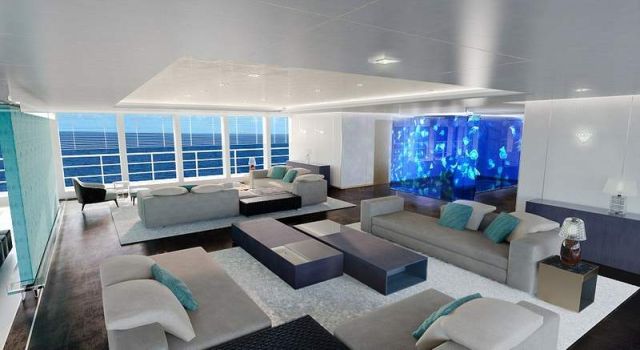 The 2 discrete accommodation blocks allow for 360 degree views and unparalleled awareness of your surroundings, incorporating private sunken sundecks offering shade and weather protection.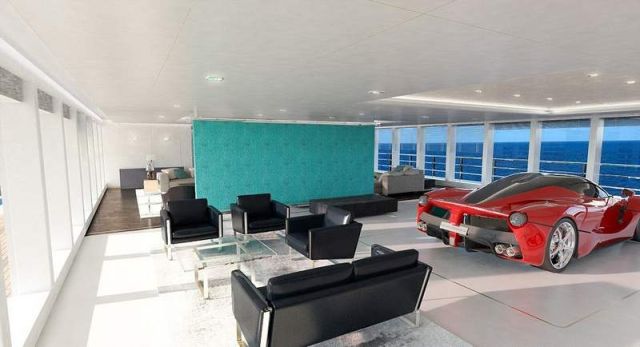 The result is a true global explorer that exploits a multi functional cargo deck to reconfigure the ship's programmatic capabilities using a series of shipping containers. This cargo deck forms a protected courtyard space that sits between two striking accommodation blocks providing a great entertainment area, tender storage or container storage for a range of different missions. This cargo space has been designed to carry a sea plane, cars, motorcycles, a sail yacht, ski mobiles, hot air balloons, hover crafts or any other vehicles depending on the area of operation and the requirements of the owner.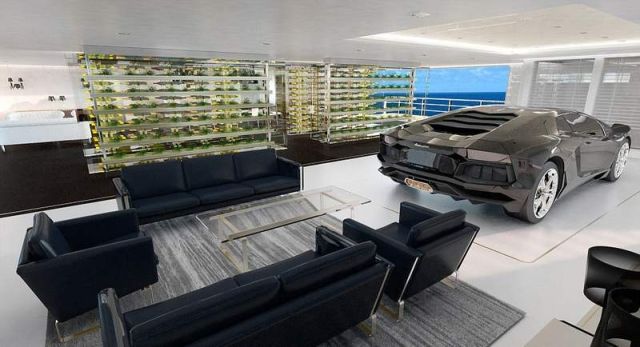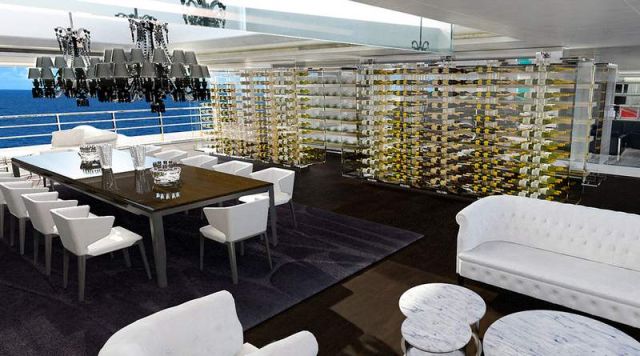 source Impossible Productions