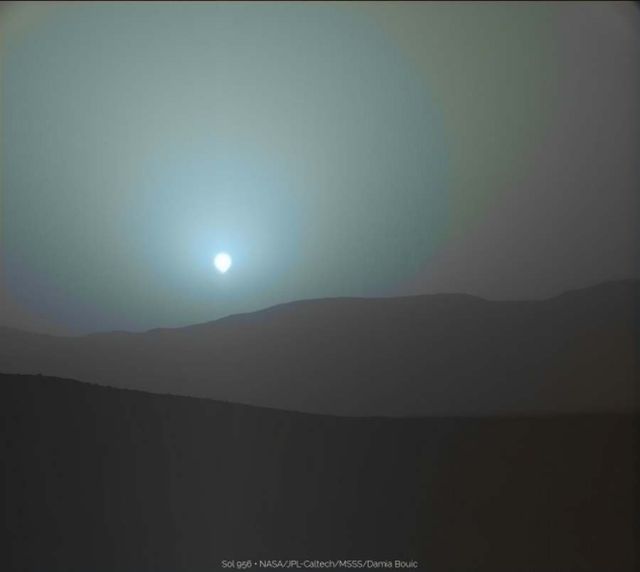 Beautiful new images of Martian sunsets, that came in black and white and prepossessed by Damia Bouic.
This article originally appeared at Chez Damia Bouic.   All images credit Damia Bouic published with permission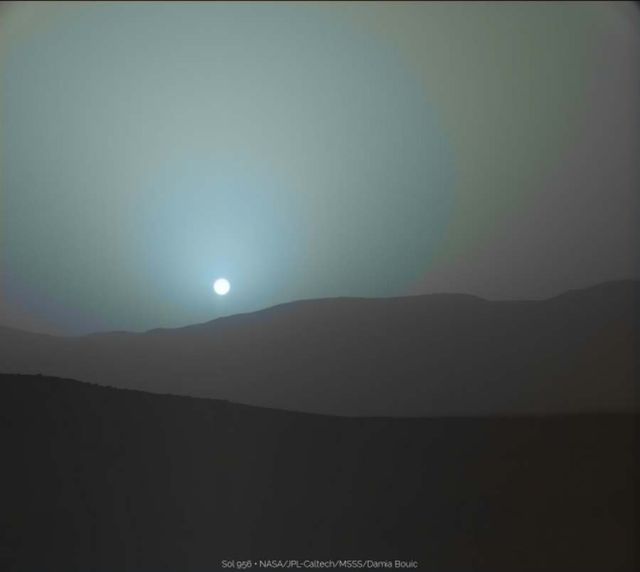 Damia explains:
"Way before Curiosity's Mars landing, the color camera description made me dream. And quickly, I had imagine what wonderful pictures we can get of sunset or sunrises on Mars.
Sol 956, 15th April of 2015. Three years. We had to wait three years before the team who is charge of the mission dare AT LEAST pointing the powerful MASTCAM toward a sunset. And I have to say, theses images are gorgeous !
Theses images came in black and white, with a Bayer matrix. I had to process them through Gimp and G'MIC in order to rebuild the colors. A little processing in Pixelmator to remove these ugly white stripes due to pixels overloading. A little bit of denoising to remove Bayer matrix artifacts, et voilà!"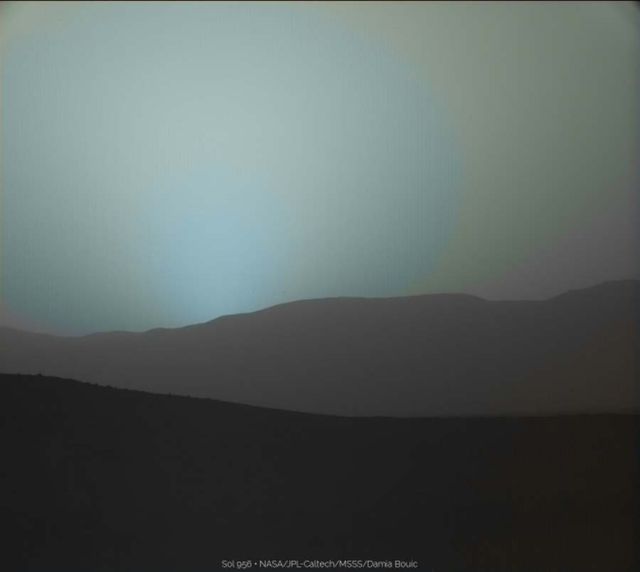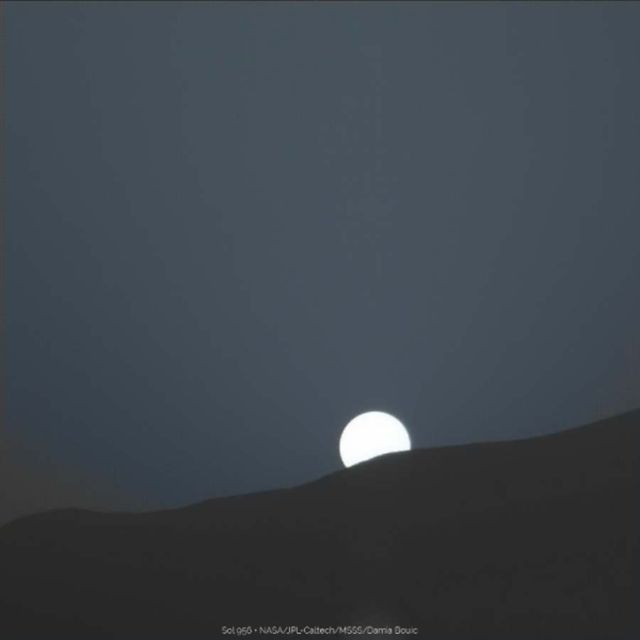 via io9