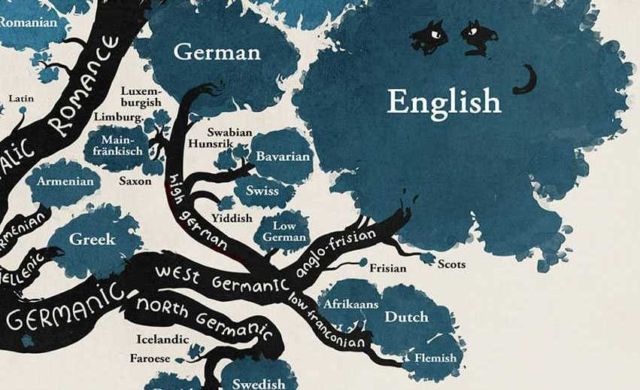 Stunning tree showing how Languages are connected, unveiling some interesting links between different tongues.
Illustrator Minna Sundberg created this amazing illustration of a linguistic tree, using data from Ethnologue.
She manage to display how all major European and Eastern languages, can be grouped into Indo-European and Uralic families.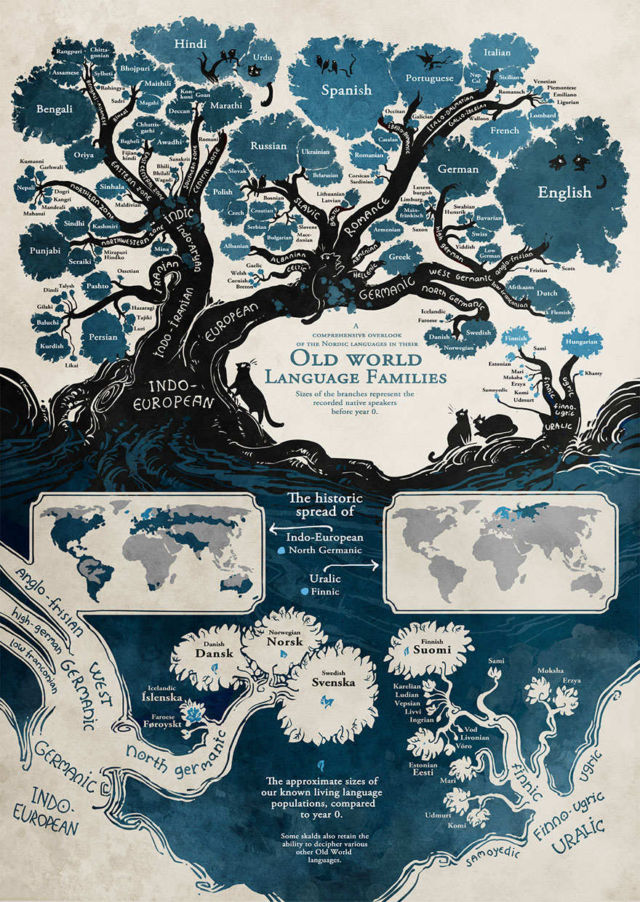 High-resolution image, here.