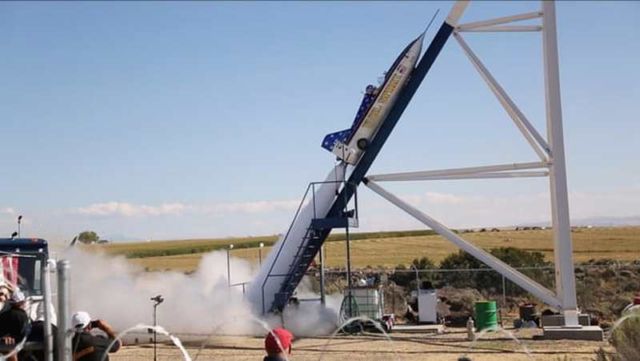 Stuntman Eddie Braunover successfully jumps on a rocket, the Snake River Canyon.
Eddie Braunover launched off a 10-story ramp, flying 2,000 feet in the air at a speed of 400 mph. He was preparing for the past three years and spent about $1.5 million.
Scott Truax, the son of Robert Truax who was the original engineer for Knievel's team, said:
"Before I could even think I was doing the five-count. I said see you on the other side. Five, four, three, two…one, he didn't hesitate a second, boom! He was gone.
No question! Done it! Proved it! So like I said, if Evel didn't pull the chute and didn't chicken out then my dad's rocket would've worked, so we cured history 42 years later."