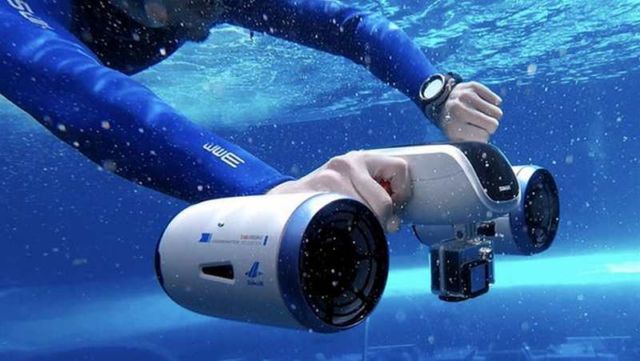 WhiteShark Mix is the world's smallest underwater scooter equipped with double propellers.
Sublue White shark MIX is an underwater electric propulsion system, equipped with double propeller pulp,
Powerful, minimalist and human-oriented design, can make you travel speed in the water easily reach the level of professional swimmers, enjoy the glory of the swimming pool.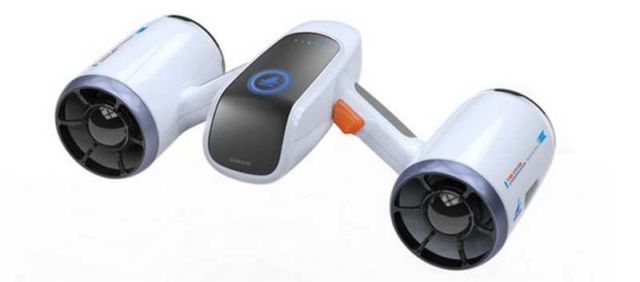 It  has two propellers. Each propeller has a propulsive force up to 8.83lbf (total thrust 17.66lbf).
It can give you an unprecedented underwater experience.
source Indiegogo