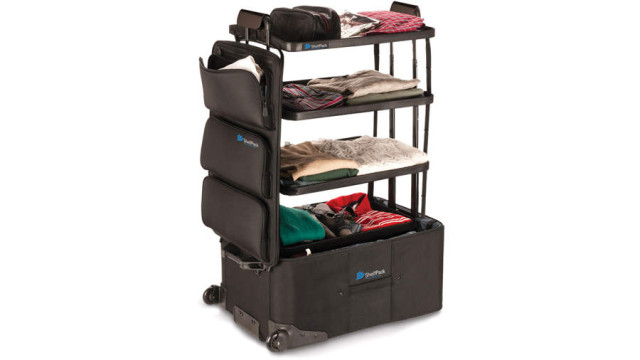 ShelfPack suitcase transforms into a compact dresser, a revolutionary new kind of luggage for travelers.   Take a look at the video…
ShelfPack helps you to arrange your gear, by simply drop the shelves into the case and zip it closed.
When you arrive, just extend the shelves. No unpacking, no sorting!
[Youtube]
source ShelfPack