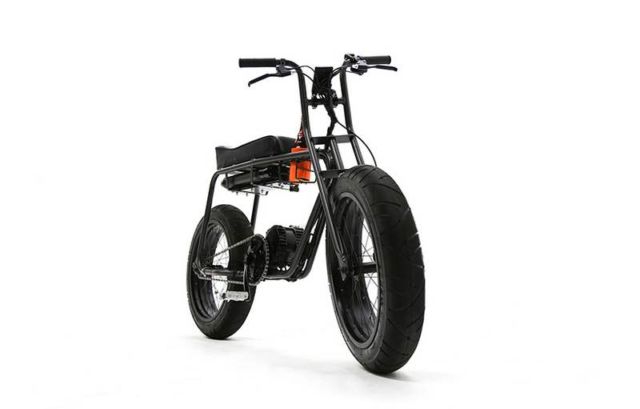 A Californian designed powerful electric bike, full of features, can go anywhere with its 1000 watts of power.
Lithium Cycles has taken to Kickstarter to raise $25,000 to create the Super 73 electric bike.
At a starting price of $1799, with planned retail price at $2,999, the Super 73 is equipped with 1000 watts of power, can take you about 20 miles (32 km).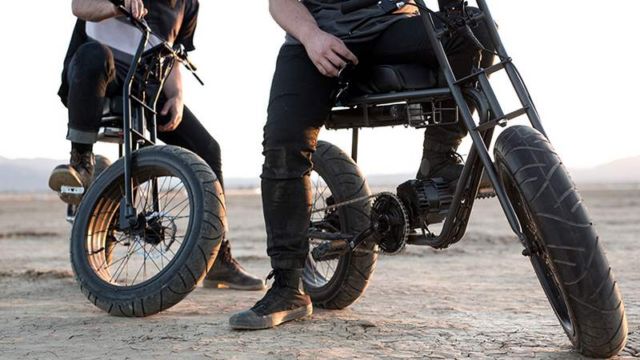 It has a top speed of up to 30 mph (48 km/h), disc brakes, a bar-mounted LCD control unit displaying data such as speed, distance traveled and battery charge level.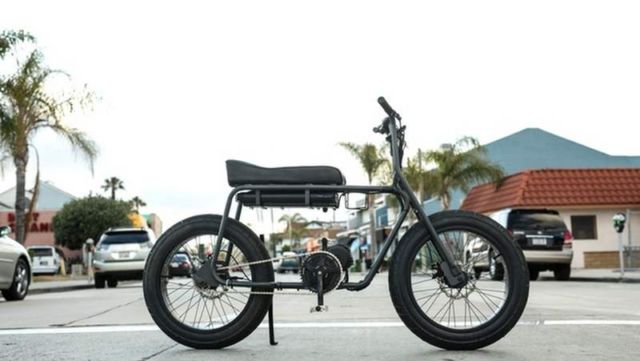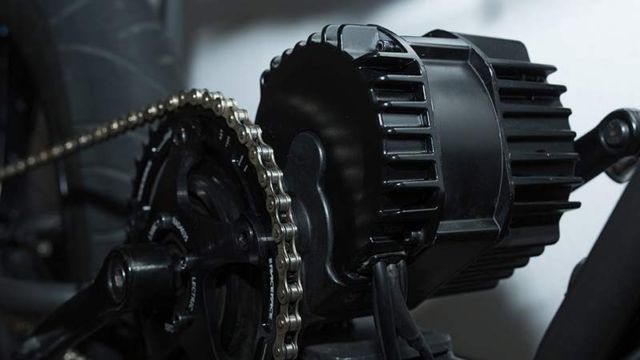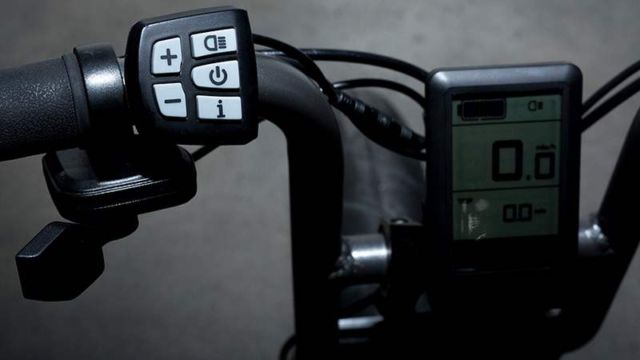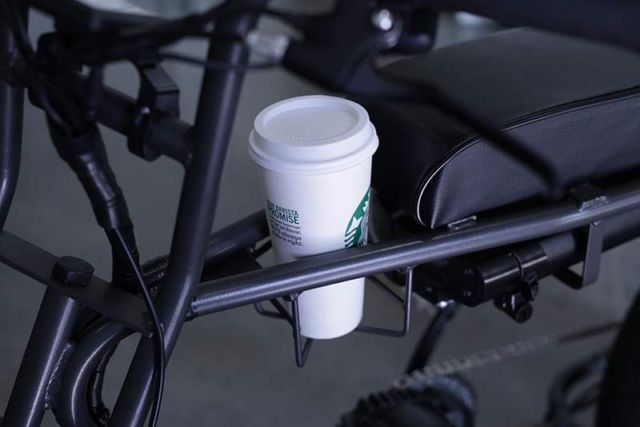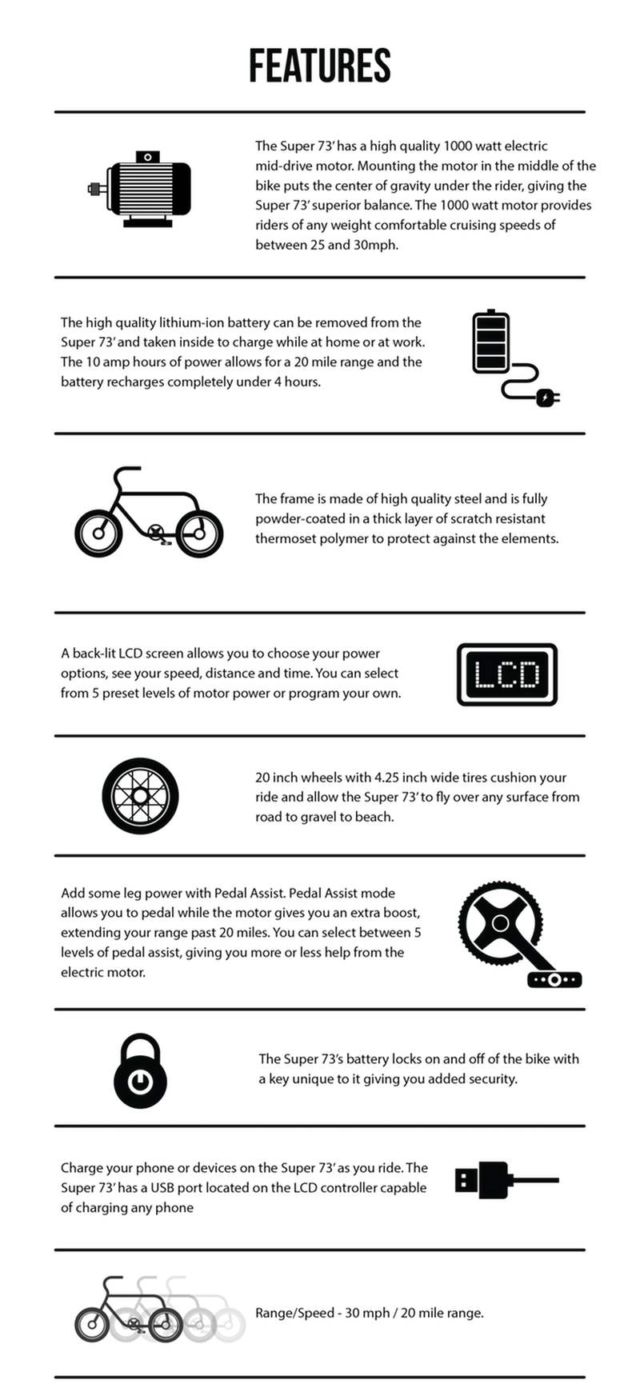 source Kickstarter