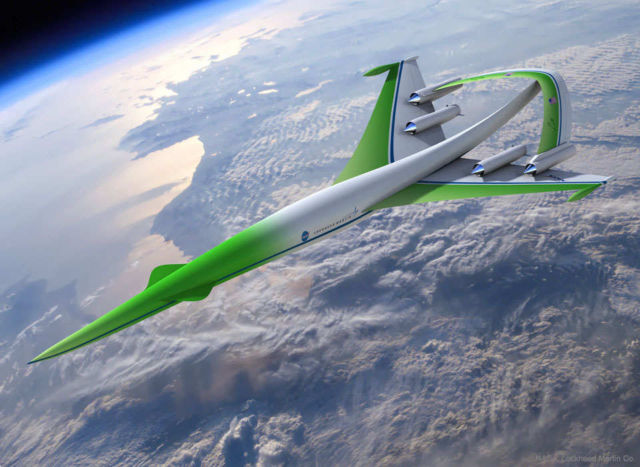 A glimpse on a concept plane by the Lockheed Martin Corporation. This futuristic aircraft would be expected to achieve supersonic speeds.
In terms of noise reduction, the future aircraft has been drawn featuring an inverted V wing stretched over its engines. The structure is intended to reduce the sound from annoying sonic booms.
Other revolutionary technologies help achieve range, payload and environmental goals.
This concept is one of two designs presented in April 2010 to the NASA Aeronautics Research Mission Directorate for its NASA Research Announcement-funded studies into advanced supersonic cruise aircraft that could enter service in the 2030-2035 timeframe.
Image credit: NASA/Lockheed Martin Corporation
source APOD