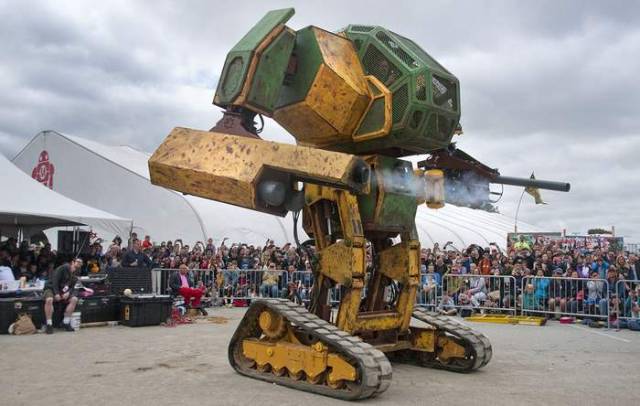 The Team USA needs your help to create the giant combat robot, for the Giant Robot Duel against Japan. This is how…
America's MegaBots team launched a Kickstarter campaign, to raise $500,000 in its fight against Japan's Kuratas.
We are MegaBots, Inc. We challenged Japan to a giant robot duel, and they accepted… but demanded that the fight include hand-to-hand combat. We say BRING IT ON. We've assembled an incredible team of patriots to help us upgrade the Mk.II into the robot America deserves in the world's first giant robot fight, but we need your support to help pay for those upgrades!
"With you and our amazing partners, together we can defeat Japan!"
source Kickstarter