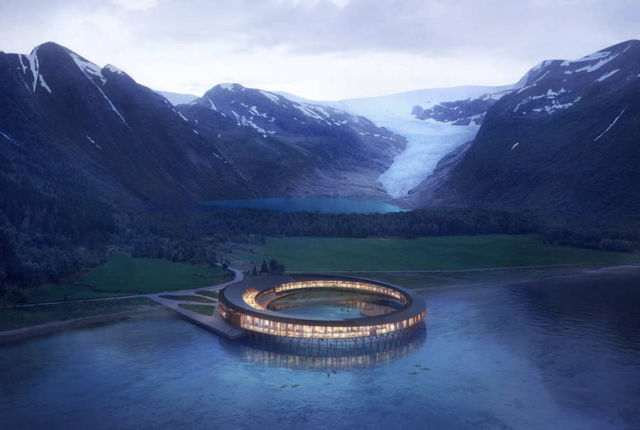 "Svart" hotel is the first building to be built after the energy positive Powerhouse standard in a Northern climate.
Snøhetta in collaboration with Arctic Adventures of Norway, Asplan Viak and Skanska, has designed "Svart" the world's first Powerhouse hotel.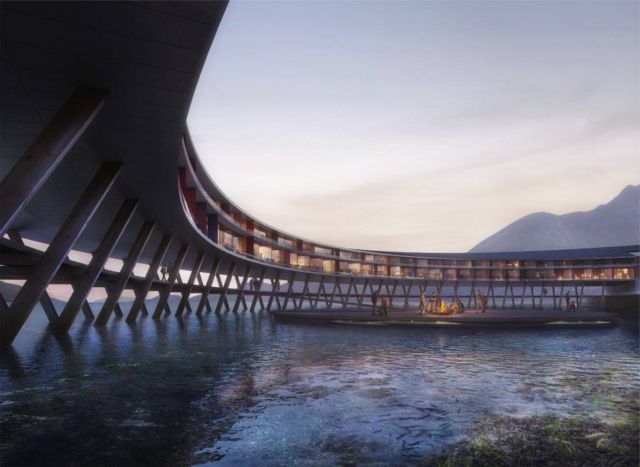 The hotel is situated just above the Arctic Circle, at the foot of the Svartisen glacier that runs through Meløy municipality in northern Norway.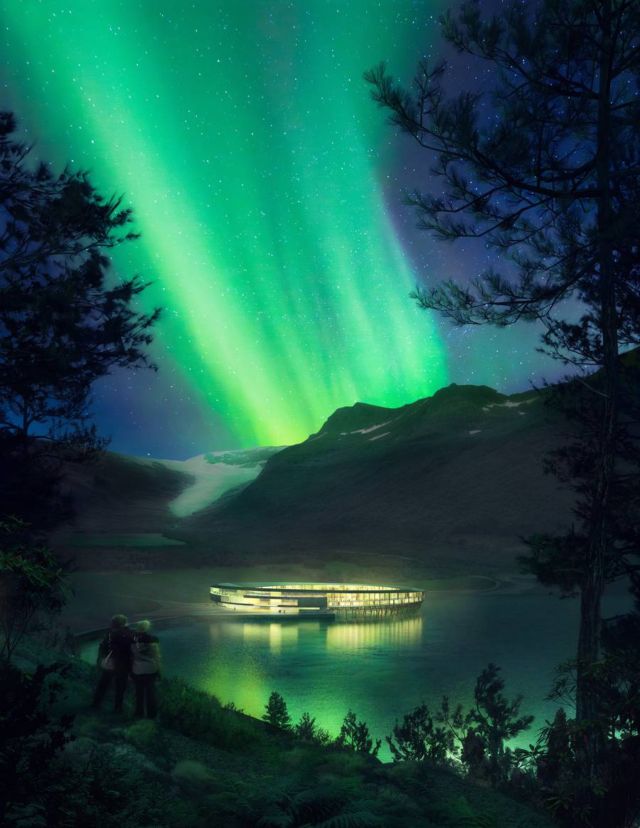 Not only does this new hotel reduces its yearly energy consumption by approximately 85% compared to a modern hotel, but it also produces its own energy – an absolute "must" in this precious arctic environment. The hotel will also become the world's northernmost Powerhouse building.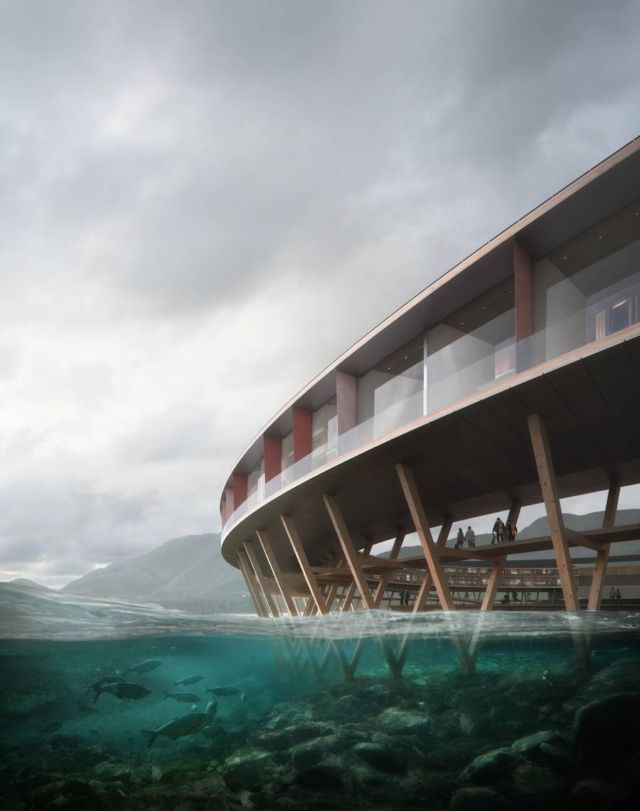 The term "Powerhouse" is used to describe so-called "plus house" buildings built by the Powerhouse collaboration. "Plus houses" are energy producing buildings that, in the course of a 60 year period, will generate more renewable energy than the total amount of energy that would be required to sustain daily operations and to build, produce materials and demolish the building.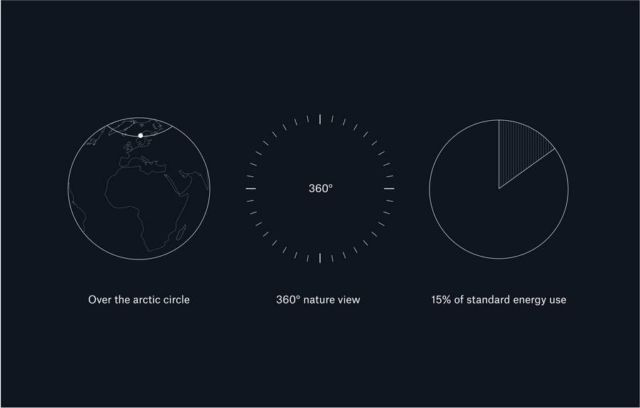 source Snøhetta