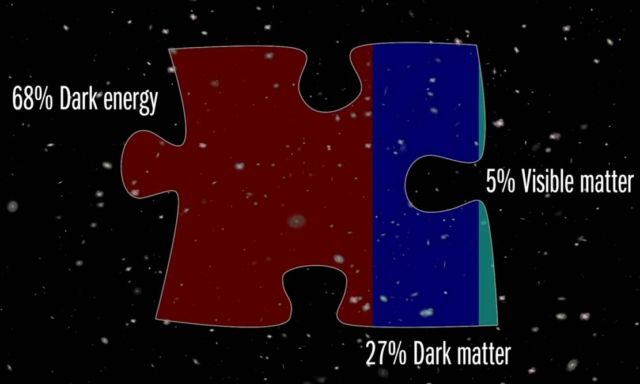 A new instrument called the Dark Energy Spectroscopic Instrument (DESI) will study dark energy. It's doing so with 5,000 new robotic "eyes."
Something is driving galaxies farther apart at an accelerating rate. It's called #darkenergy! A new instrument known as DESI could bring us closer to understanding what is causing the universe's accelerating expansion.
DESI, the Dark Energy Spectroscopic Instrument, will mobilize 5,000 swiveling robots – each one pointing a thin strand of fiber-optic cable – to gather the light from about 35 million galaxies. The little robots are designed to fix on a series of preselected sky objects that are as distant as 12 billion light-years away.
An international team of scientists and engineers are building a massive dark energy hunting machine to probe the far reaches of the universe for clues of this mysterious force.
The majority of that mysterious 95% is made up of dark energy, something scientists can detect through certain measurements but have not been able to observe directly.
Dark energy is a mysterious force that scientists first became aware of in the late 1990s after two independent teams of astrophysicists were racing to determine the rate at which the universe was expanding. And currently, dark energy is expanding the universe at a rapid pace and cosmologists from across the globe are unsure as to why.
source Dark Energy Spectroscopic Instrument