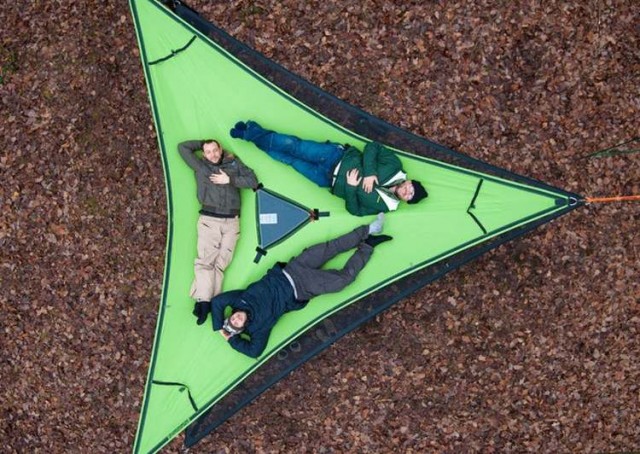 The Tentsile Trillium Hammocks is the most hardcore triple hammock on the market.
Trillium hammocks can be used to add sleeping space for more numbers of fellow campers. The tree set-up configurations become almost unlimited. Stack 1, 2 or 3 under your tent to create the multi-floor outdoor living environments.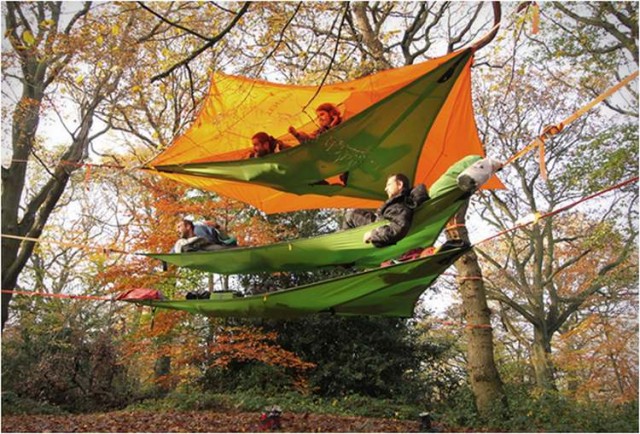 Reinforced by 20+ metres of seat-belt, secured by heavy duty ratchets, can be set up time 10 minutes and webbing it provides unprecedented safety stability comfort.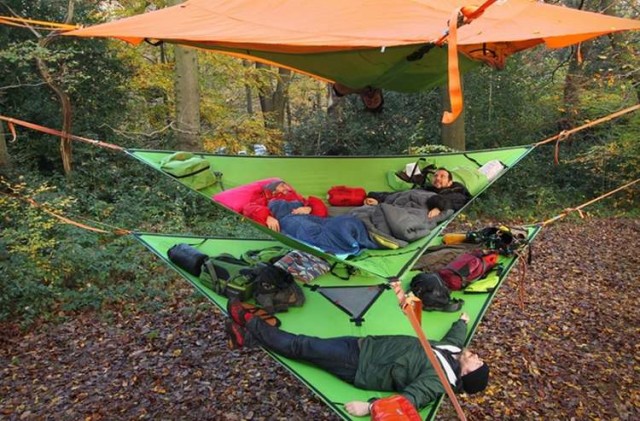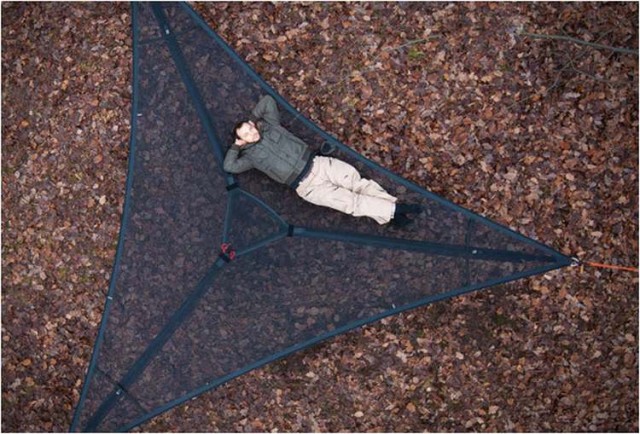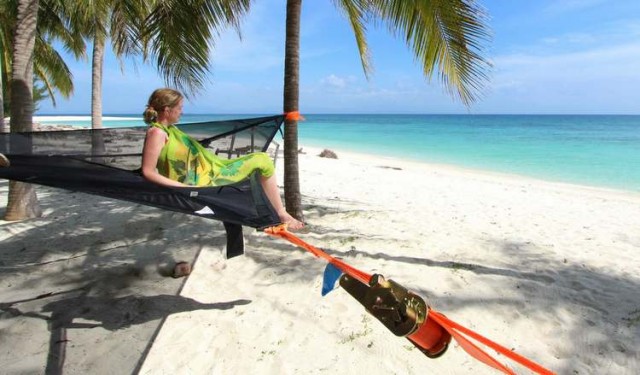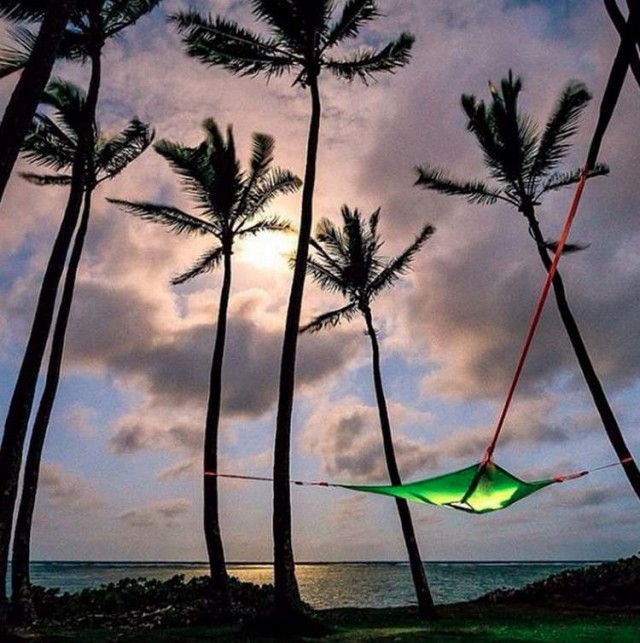 via blessthisstuff
source Tentsile Trillium Hammocks