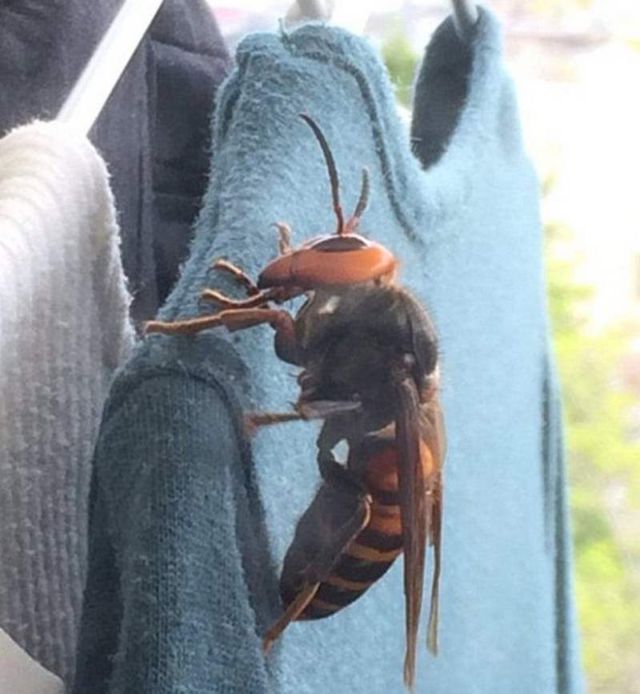 A Japanese woman was terrified, as she opens her closet, by a mega monster insect.
The gigantic hornet that was crawling over one of the sweaters in her closet, was later removed safely.
The insect was a giant Asian hornet (vespa mandarinia), known to Japanese as osuzumebachi, or sparrow bee.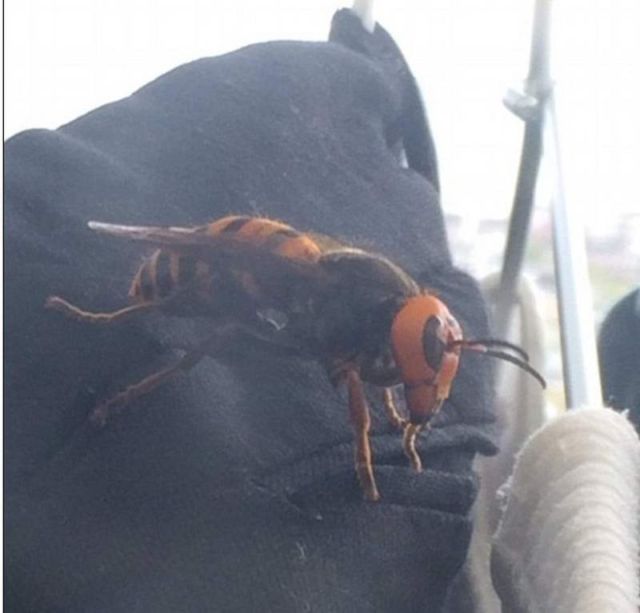 They hibernate in the winter and begin to wake up in April. Their venom is powerful and can kill 40 honey bees.
さっき上げたオオスズメバチの画像、作り物だなんだって声が多いので、その時撮った写真数枚上げとこ。 pic.twitter.com/IGeC2YU8NC





— SUN介@5/8砲雷撃戦K-32 (@sun_s_k) April 16, 2016