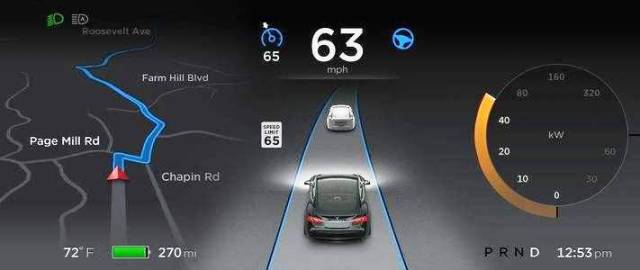 Just after an update in Tesla Model S, the electric cars obtained autonomous capabilities!
Tesla Model S is designed to keep getting better over time.
According to the company, the latest software update, 7.0 allows Model S to use its unique combination of cameras, radar, ultrasonic sensors and data to automatically steer down the highway, change lanes, and adjust speed in response to traffic.
Once you've arrived at your destination, Model S scans for a parking space and parallel parks on your command.
Today's update increases the driver's confidence behind the wheel with features to help the car avoid hazards and reduce the driver's workload. While Model S can't make traffic disappear, it can make it a lot easier, safer, and more pleasant to endure.

Along with the new Autopilot features, the instrument cluster's new driver-focused design shows the real-time information the car uses to intelligently determine the vehicle's behavior in that moment relative to its surroundings.





The instrument panel provides a visualization of the road as detected by the car's sensors, giving drivers the information their car is using for features including lane departure, blind spot detection, speed assist, collision warning, adaptive cruise, and autosteer.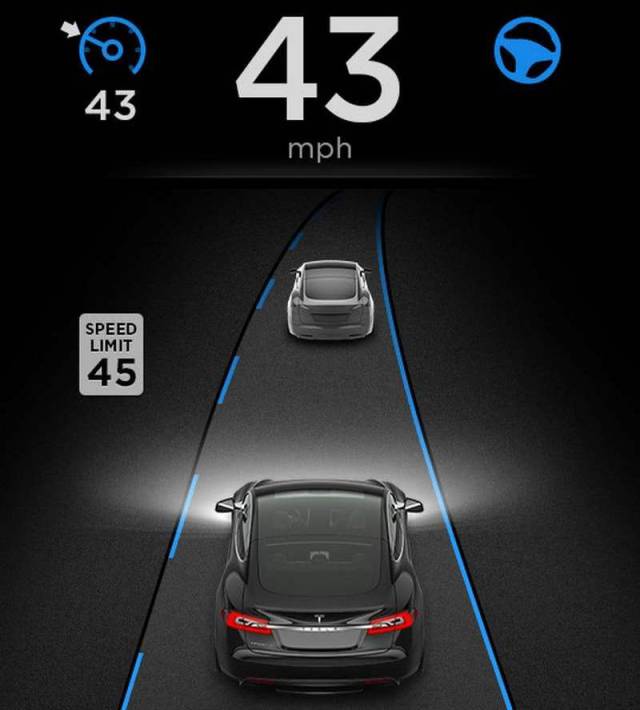 source Tesla