Tesla solar panels are easy to install on your roof, exceed industry standards for durability and lifespan.
Tesla solar panels blend into the roof with integrated front skirts and no visible mounting hardware, resulting is a clean, streamlined look.

Powerwall charges with energy produced by solar panels, making it available when needed, day or night.
Powerwall also enables your solar panels to produce energy during grid outages.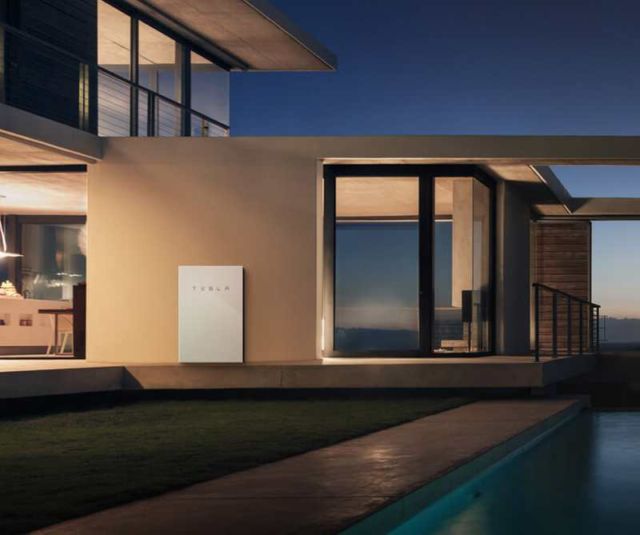 source Tesla