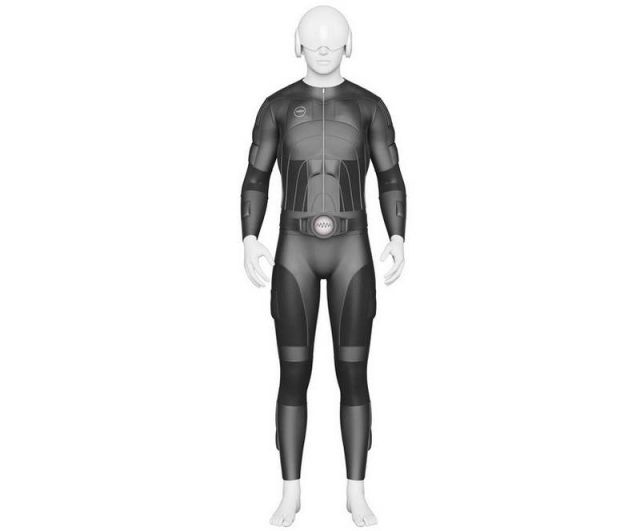 Teslasuit is the first full-body haptic suit, that makes you feel what you play in Virtual Reality.
Teslasuit incorporates a mesh of sensors delivering a range of sensations such as touch, wind, water, heat, cold as well as the force with tiny mild electric pulses. Is the future of Virtual Reality and gaming.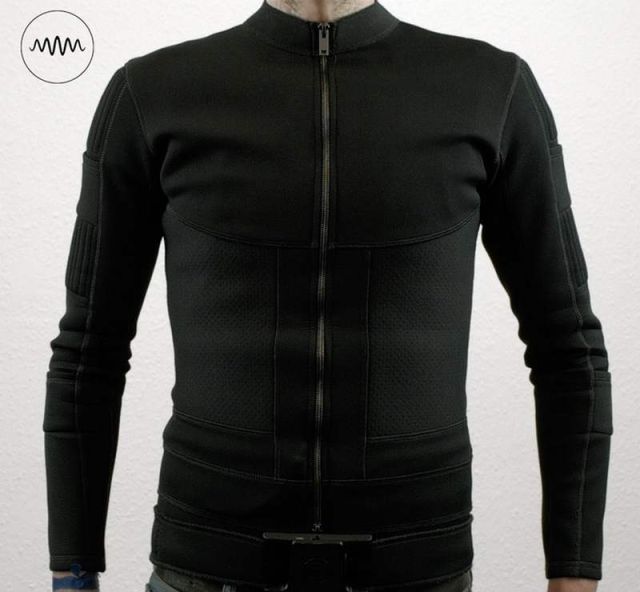 It is a revolutionary smart textile gaming suit, allowing to interact with virtual environments.
"Our electro-tactile haptic feedback system gives you the ability to touch and feel objects inside the virtual world."
The Teslasuit transmits sensations to your body by neuromuscular electrical stimulation (NMES), which is widely-used in athletic training and rehabilitation. It is very similar to our own body "native language" and is also used in Transcutaneous Electrical Nerve Stimulation (TENS) belts and other well-known devices.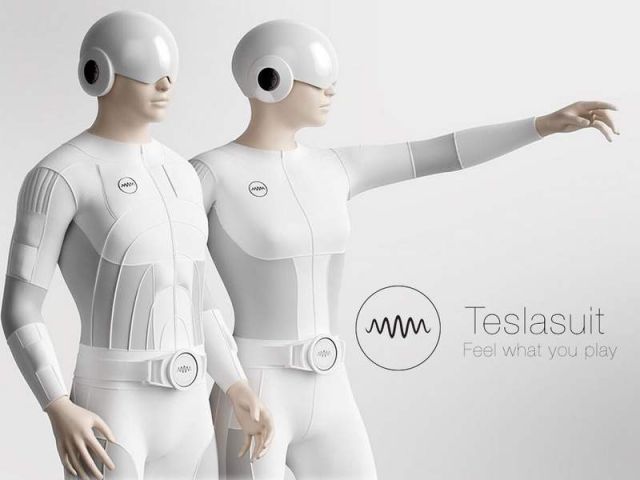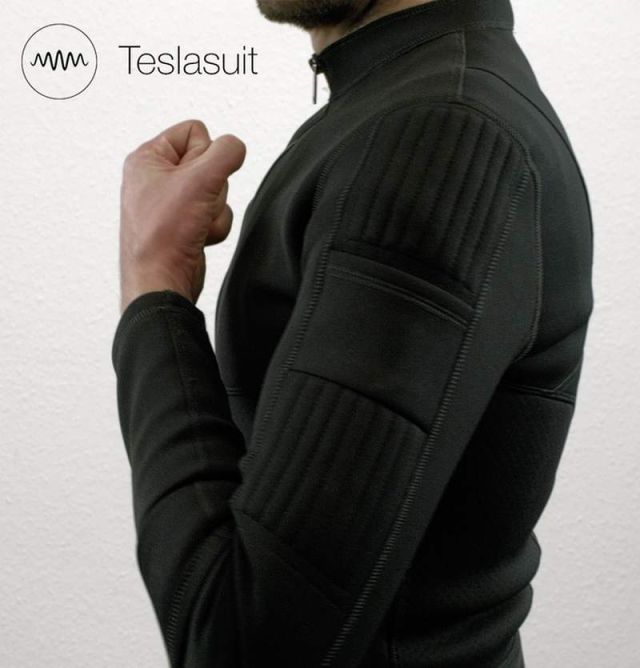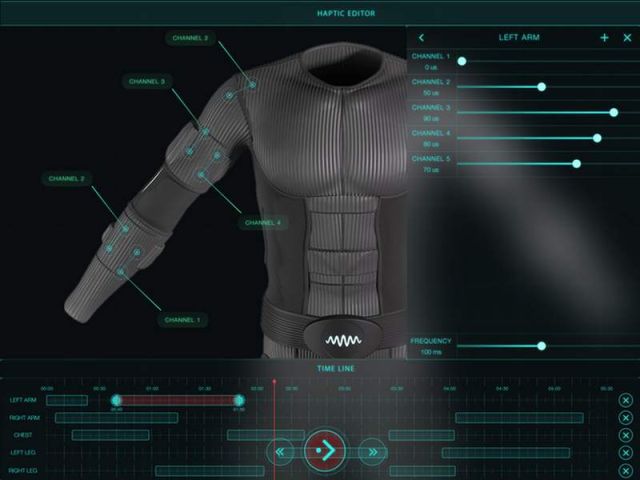 source teslasuit