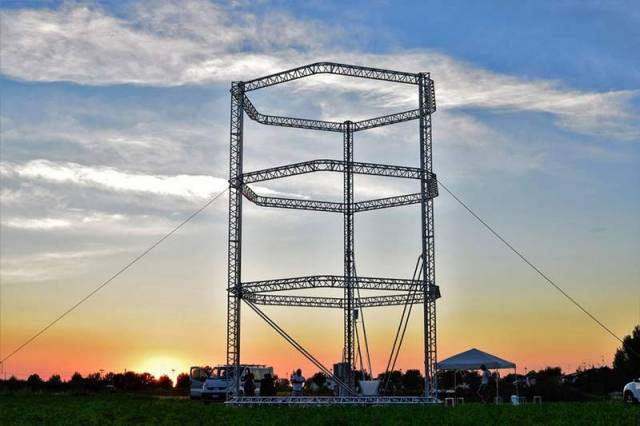 The biggest Delta 3D printer in the world, is 40 feet tall with a 20 foot diameter, will quickly and easily print low-cost disaster-relief housing.

The team behind this extremely efficient project that uses only 100 watts of power, is WASP, a Ravenna, Italy based enterprise, leader in the world of 3D printing.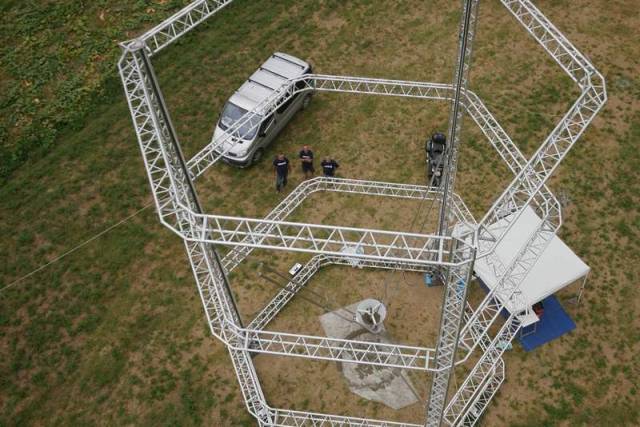 In a press release the company, explains:
The Group's inspiration shines through its name, an acronym that stands for 2World's Advanced Saving Project". BigDelta – this is the name of the giant 3D printer – will be presented during a three day rally event, along with workshops, conferences, concerts and shows that will liven up the final unraveling of this dream.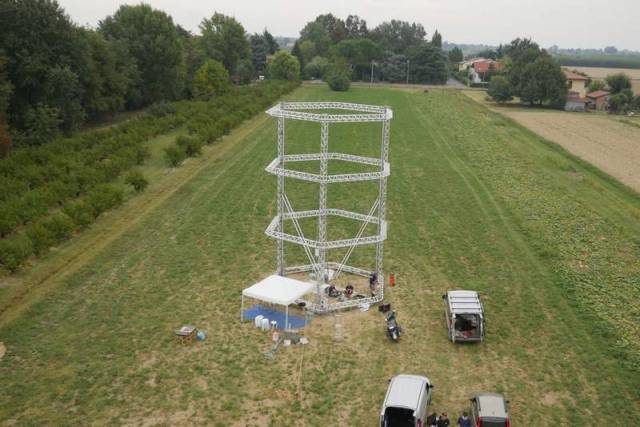 via Digital Trends
source WASP