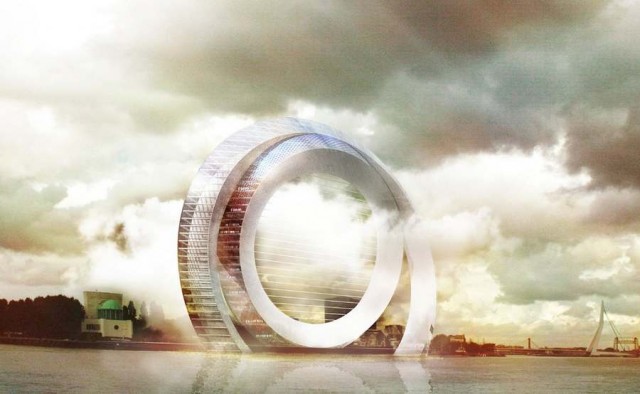 The Dutch Windwheel concept is a silent wind turbine and also an impressive circular apartment building.
Designed for the port city of Rotterdam, the Dutch Windwheel concept consists of two of three-dimensional rings with a light, open steel and glass construction.

This giant wind turbine landmark, would be also able to house 72 apartments within its circular frame.

One of the innovations that can be developed with the Dutch Windwheel is the EWICON ( Electrostatic WInd energy CONverter) technology. This technology was developed by a consortium including the TU Delft and Wageningen University in the context of government innovation program. This pioneering wind turbine converts wind energy with a framework of steel tubes into electricity without moving mechanical parts. Result: less wear, lower maintenance costs and no noise or moving shadow. This makes the Dutch Windwheel the most innovative 'windmill' in the world.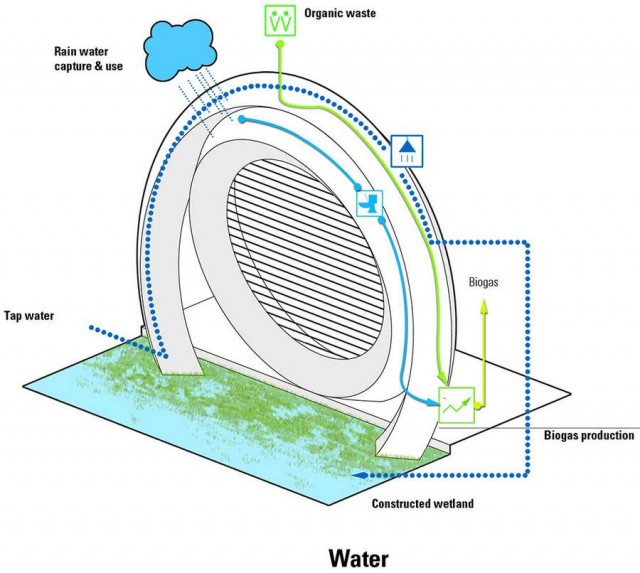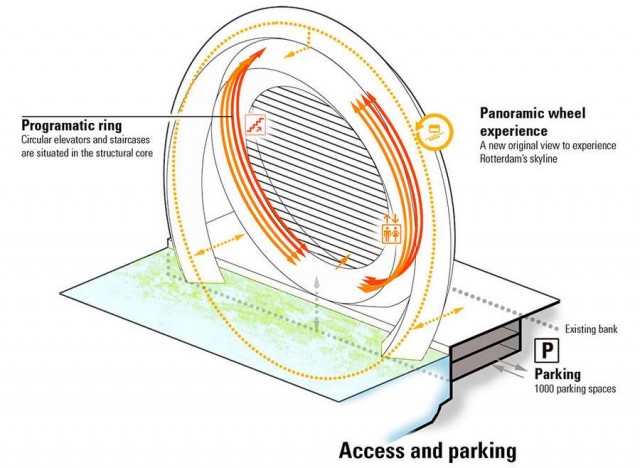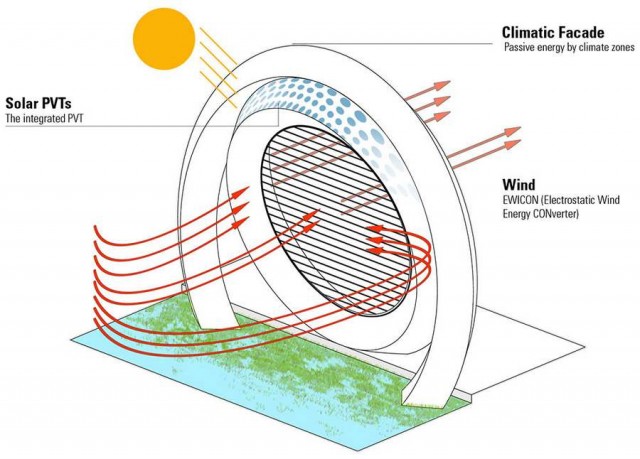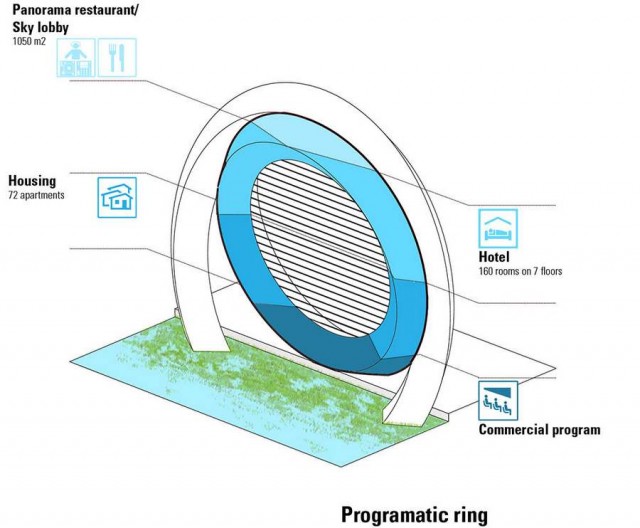 via inhabitat
source Dutch Windwheel