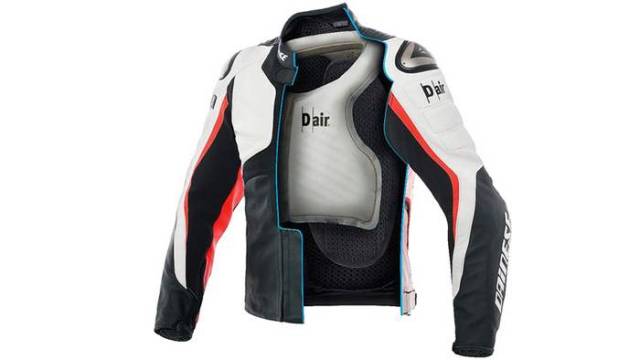 This new Dainese is the first stand alone, electronically deployed airbag jacket, to protect motorbike riders.
Dainese unveiled D-air Misano 1000, a stand-alone airbag leather jacket for road use, that can work with no need of a sensor kit or any sort of connection to the bike.
The new leather jacket operates without need of sensor kit on the motorcycle. The sensors, electronics and GPS, are housed in the back protector.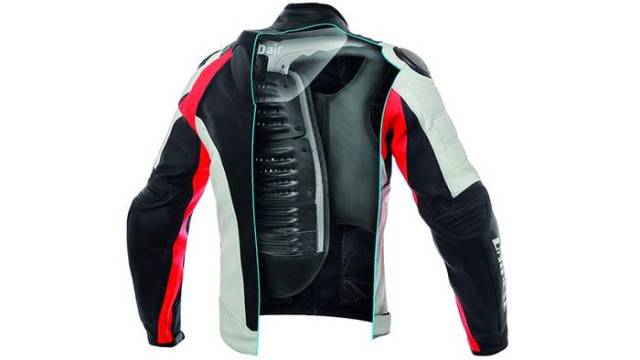 The Misano 1000 air-bag system works alongside the back and chest-protectors to safeguard the rider's collarbone, chest and back and to limit excessive strain to the neck.
Named to celebrate the 1000 deployments of the D-Air system, the 'Misano 1000' is the outcome of 15 years of experience in inflatable protection.
The integration of the ON/OFF switch in its closing flap provides an additional safety factor while a LED light on the right arm shows the ongoing status of the system.
The Dainese patented 3D airbag has an inner micro-filament structure which provides uniform inflation of 5cm over all surfaces to provide maximum protection and comfort. The patented construction of the air-bag is unique and differs from all other air-bags used in the automotive industry.
The jacket will be available, in two colors, from November at the price of €1499.
Cristiano Silei, Dainese CEO, said:
"With the Misano 1000, Dainese widens its range of airbag products reinforcing its total commitment to safety. The 1000 deployments of the D-air® system represent a true milestone in the adoption of electronic air-bag systems for motorcyclists. The future of protection is in D-air®."
via Gizmag
source Dainese