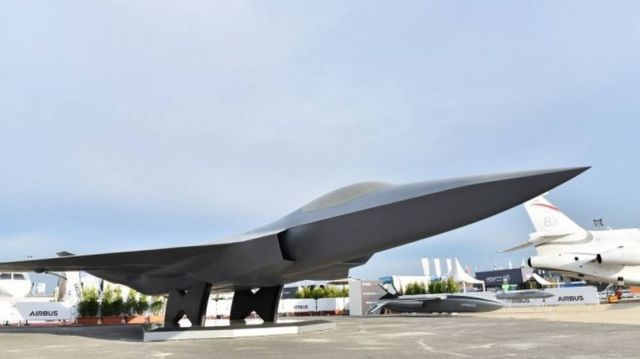 Shaping the future of European Aerospace industry with the 6th generation Combat Air System.
The development of the Future Combat Air System (FCAS) should ensure Europe's technological leadership and its sovereignty in matters of defense in the aerospace sector for decades to come.
Above, The Next Generation Fighter mockup.  Credit Dassault
To replace the current generation of fighter aircraft, Germany and its European partners – particularly France – are confronted with important decisions and there is a need for a European solution against non-European competitors.
FCAS is more than a combat aircraft. FCAS is a system of systems consolidating a large array of interconnected and interoperable elements: a new generation fighter aircraft, unmanned MALE drones (medium-altitude, long endurance), the current aircraft fleet (which will still be in service after 2040), cruise missiles and drone swarms.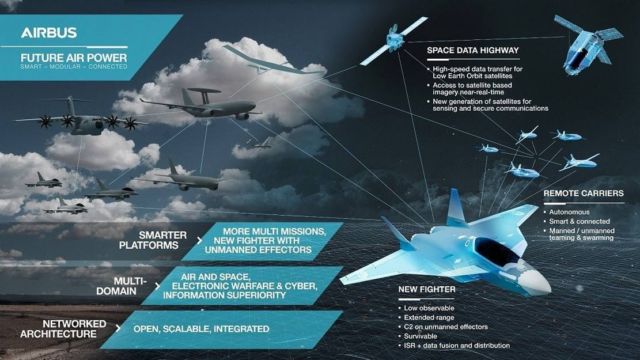 Some of the features of the Future Combat Air System program.  Credit Airbus
The entire system will be connected and operable with a vast perimeter of mission aircrafts, satellites, NATO systems as well as land and naval combat systems. The new generation fighter aircraft will complete and eventually replace the current Rafale and Eurofighters from 2040 onward. Other industrial European actors from the defense sector as well as other nations could also be called to contribute with their related public funding and industrial expertise to FCAS.
source Airbus