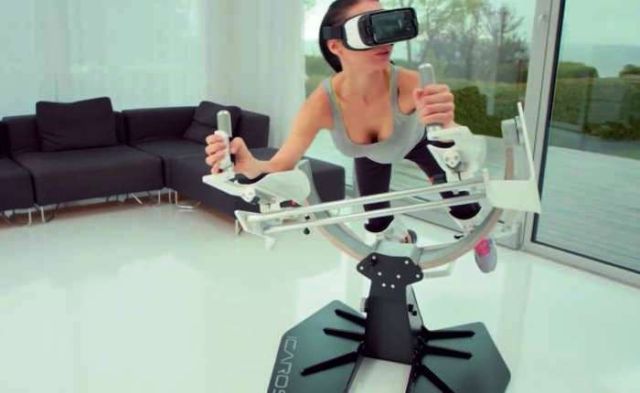 Icaros revolutionizes the way people workout play, combining fascinating virtual reality experiences with exercise.
Icaros GmbH has created a system that combines fitness and computer games.
Fly through virtual worlds and work out in reality.
The ICAROS pro system is available and being shipped since April 2016. The system consists of an ICAROS pro device, an ICAROS controller, a Samsung Gear VR headset, one game app (Flight), one monitor app (allows to see simultaniously what an ICAROS pilot is experiencing). A Samsung S6 or S7 is required but not included.
The ICAROS pro system costs 7.900€ excl. VAT and shipping.
source Icaros