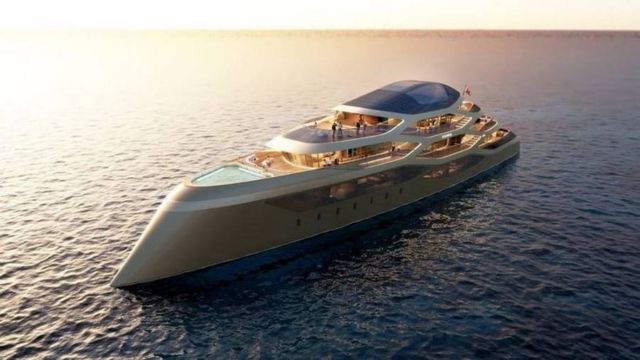 The 77-m futuristic Se77antasette concept superyacht debuted at the Monaco Yacht Show.
Benetti and Romero together unveiled the 77-m (253-ft) Se77antasette yacht, that embodies Benetti's spirit of innovation, design, technology and handcraftsmanship.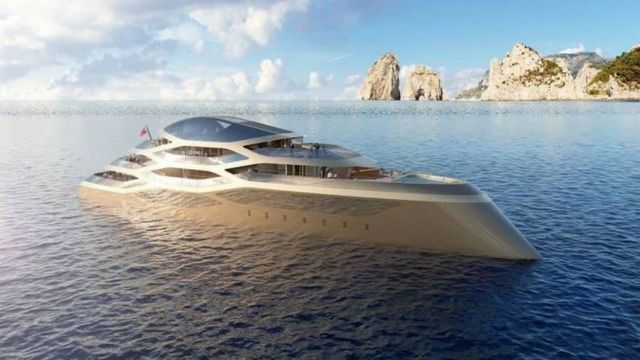 This type of design also draws on the use of highly advanced technology that can be found firstly in the innovative layout of the navigation systems and of the propulsion system. The radar equipment, which is usually in full view on top of the yacht, is totally integrated and invisible here.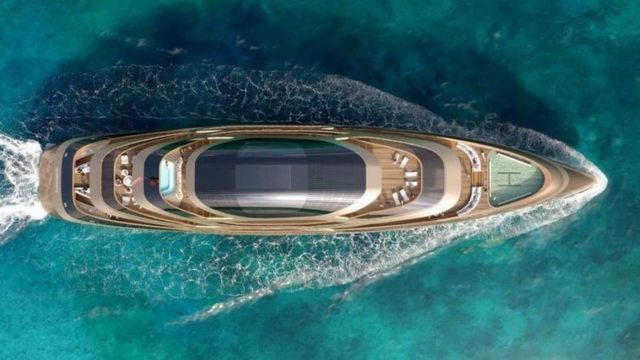 Benetti's engineers have worked with leading aerospace and marine suppliers to devise a totally new way to hide the navigation equipment inside a glass dome, without compromising the control of the yacht and the safety of the owner, their guests and the crew.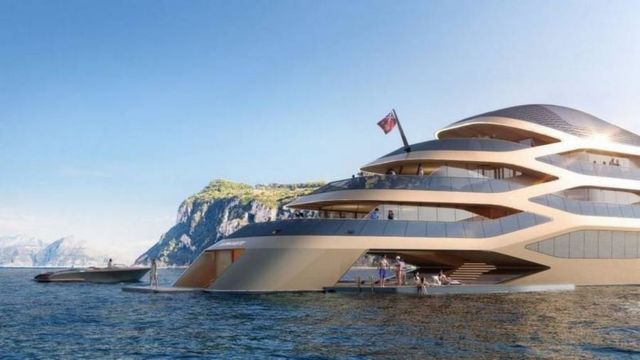 With regards to propulsion, the final configuration is made with 5 variable speed Caterpillar generators that allow the use of the full power available from the diesel engine as the speed is not limited to any rpm, and hence the required space is reduced. With this configuration, it was possible to keep the entire engine room on only one level, the under lower deck, allowing the lower deck to be completely dedicated to accommodation.
Top speed is pegged at 16 knots and you'll get 5,000 mi (8,047 km) of cruising at 12 knots.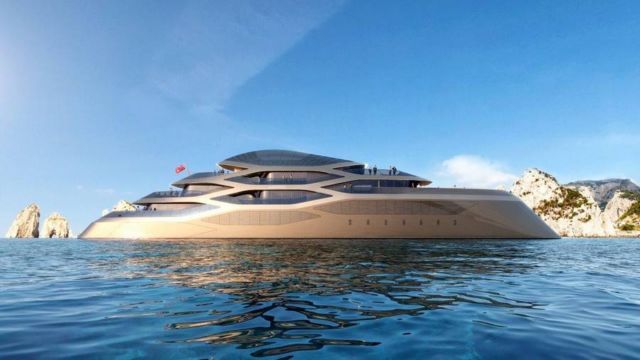 Vincenzo Poerio, Benetti CEO, commented on this latest challenge:
"The decidedly innovative essence of this project, born from a perfect union between the two different worlds of yachting and civil architecture; the major difficulty was to make an already excellent product even better. If the shipyard's identity is recognised universally as a sophisticated luxury product, then the Se77antasette elevates yachting to a higher dimension than we have ever seen before, drawing on Romero's skill and Benetti's know-how."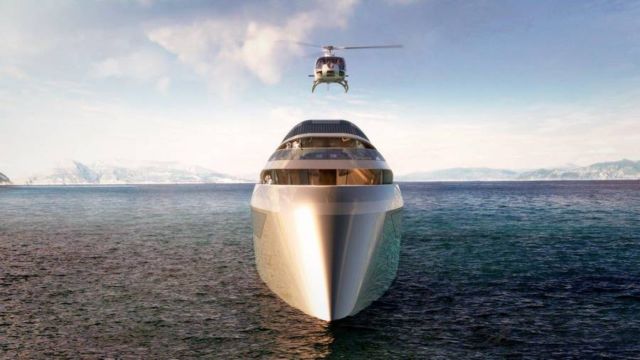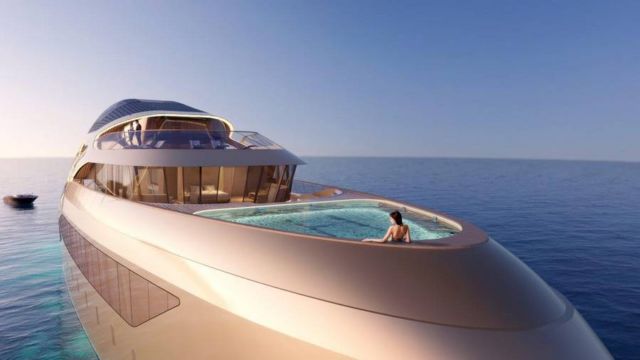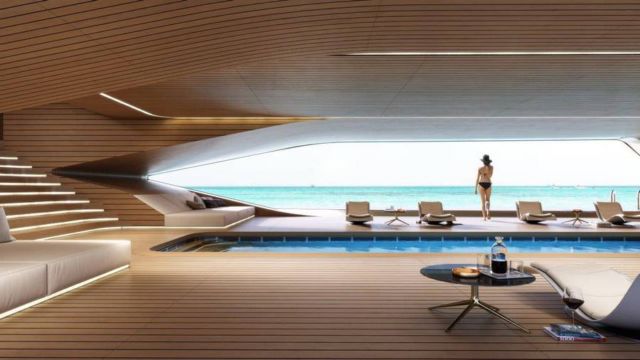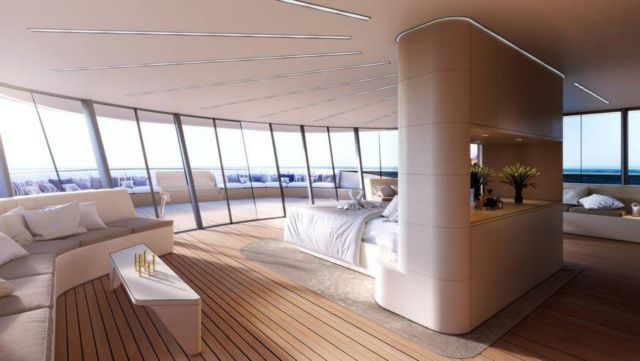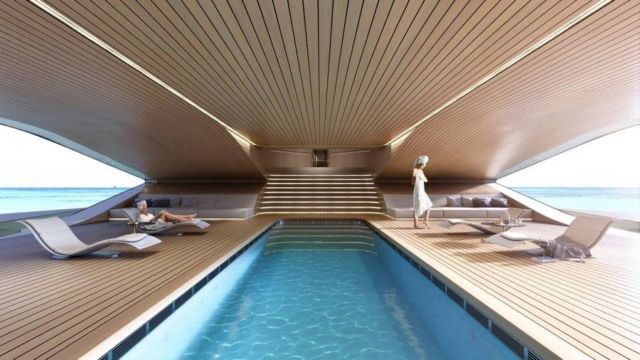 source Benetti