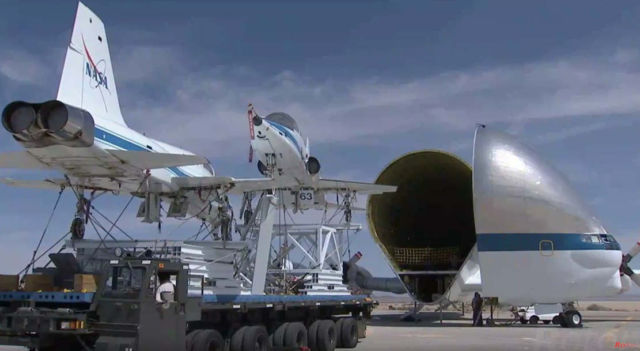 NASA transports two T-38 Jets in "Super Guppy" cargo plane.  Watch the video.
Two NASA T-38 aircraft were swallowed whole by NASA's Super Guppy recently on Dryden Flight Research Center's back ramp. The Guppy then airlifted the two retired T-38s to El Paso, Texas, where they will be dismantled for parts to keep other T-38s flown by NASA's Johnson Space Center flyable.
The Northrop T-38 Talon is a two-seat, twinjet supersonic jet trainer. It was the world's first supersonic trainer and is also the most produced. The T-38 remains in service as of 2018 in several air forces. The United States Air Force operates the most T-38s.
Thank you Angelos!
[Youtube]