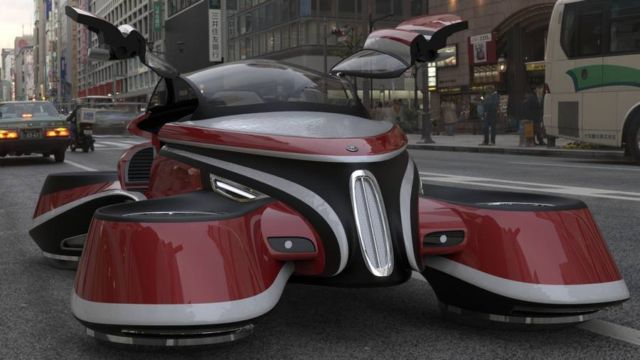 The Hover Coupe concept futuristic flying car, inspired by a classic Italian Isotta Fraschini.
Hover Coupe flying car that 'maintains the soft lines of the 40's,' designed by Lazzarini Design Studio, features light carbon body structure, measures 4500mm in length.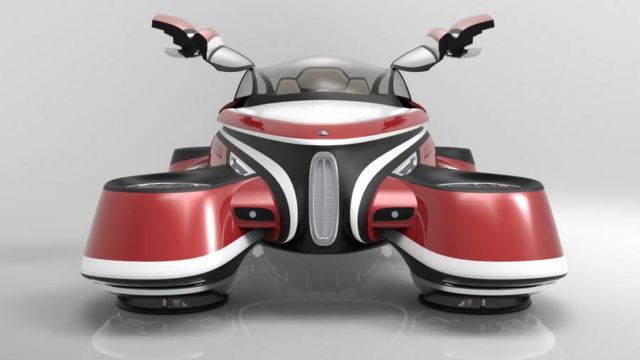 Similar to a drone in the maneuverability, the Hower-coupè could reach, hypothetically, an estimated top speed of 550km/h.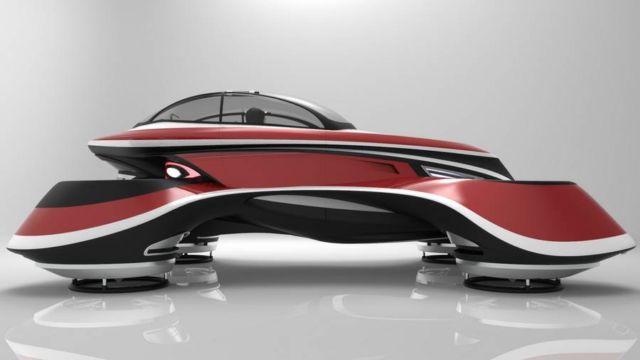 To facilitate the stability of the vehicle while flying, additional adjustable flaps are located below the chassis of the jet car.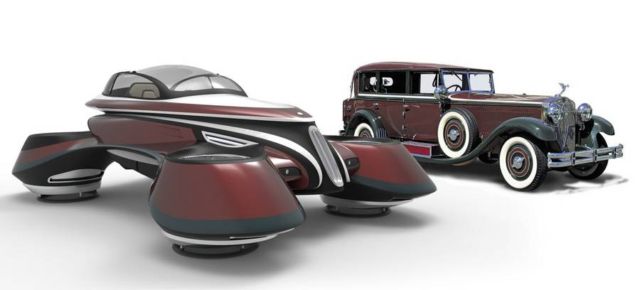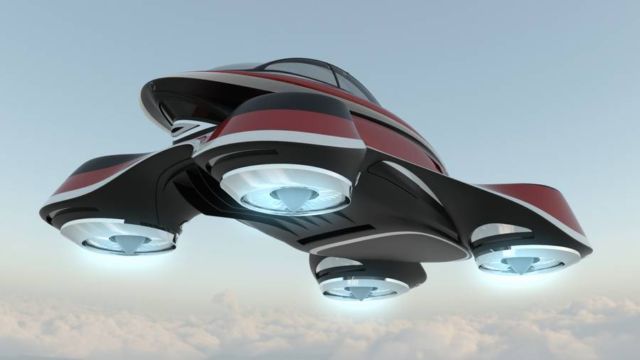 source Lazzarini Design Studio