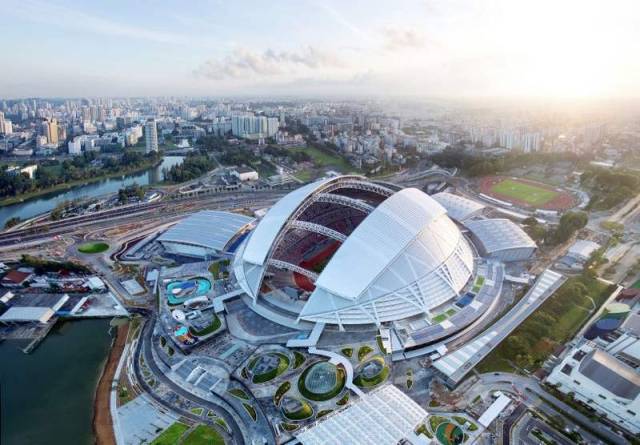 The Singapore Sports Hub, the largest dome ever built, awarded by the largest professional group of designers in the world.
The Institution for Structural Engineers, with 27,000 members, announced that it's awarding its Supreme Award for Structural Engineering Excellence, at the Singapore Sports Hub, designed by DP Architects and Arup Associates.
Images credit DP Architects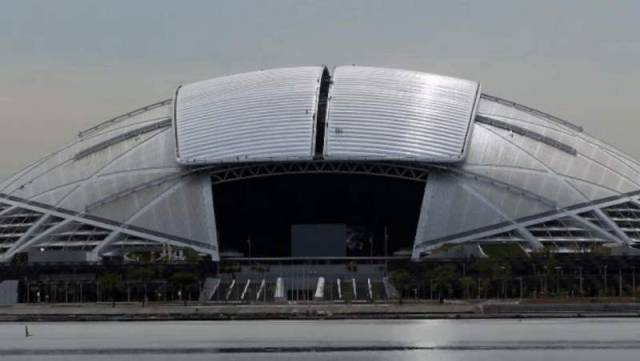 The dome of the sports stadium, stretches 310 meters to cover the 55,000-seats.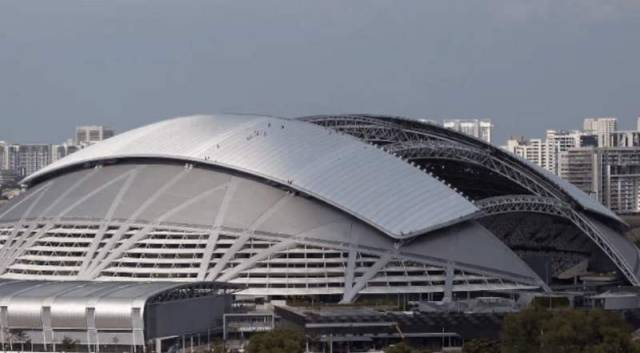 The Singapore Sports Hub is a key project in Singapore's urban redevelopment and sports facilities masterplan, which promotes a more sustainable, healthy and active society. The Hub provides a unique ecosystem of sporting, retail and leisure spaces, including the new National Stadium. The Hub is the largest free-span dome structure in the world, and the stadium sets new benchmarks in efficiency of design and material usage – the roof uses a third of weight of steel normally used in a span of this size.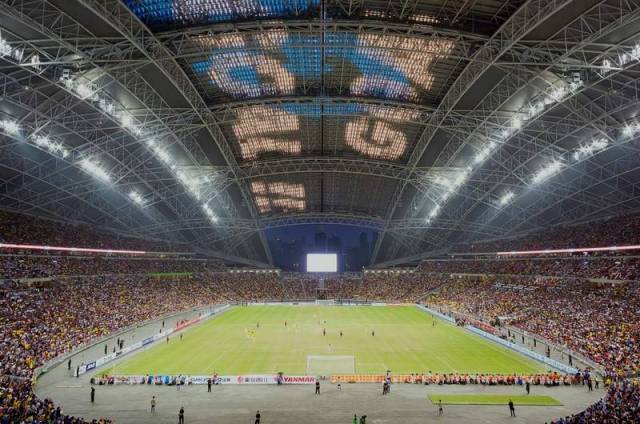 Arup in a press release, explains:
The dome uses a "third of weight of steel normally used to span this size." To provide shade during sporting events, is retractable and features "an energy-efficient cooling system that delivers cooled air to every seat."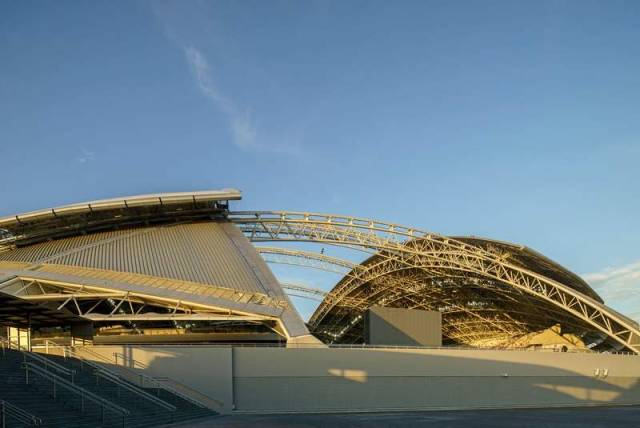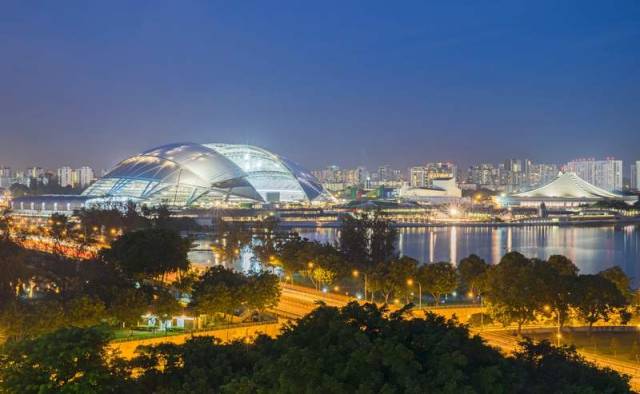 via archdaily