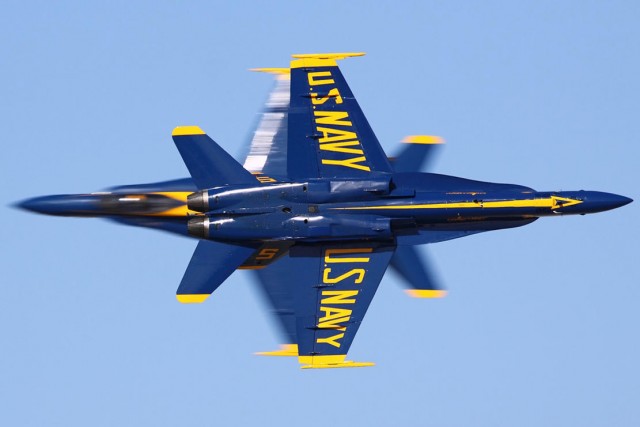 This is the most amazing photo of F-18 ever, with the colors of the world-famous Blue Angels. 
You can read more in 'Confessions Of A US Navy Blue Angel,' a very interesting article from foxtrotalpha.
The images are via Shaun Swartz's personal collection or from Tyler Rogoway.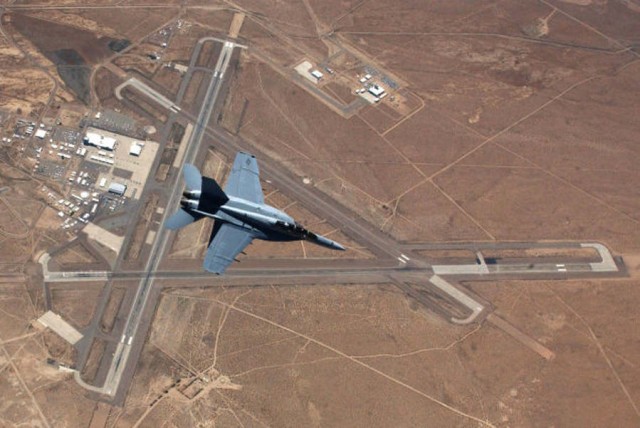 Commander Swartz, said:
Blue Angel rushees (candidates is the official term) show up at shows the Blues are performing at during the rush period which lasts nominally April through June. Once there they basically shadow the Team – watch the flight brief, watch the show, show up at the Team social engagements. The rushee gets an idea what it's like to be a Blue, and the Team gets to know the individuals who are rushing, observe them in various social situations (peers, kids, elderly, handicapped, etc) to see if these folks would be a good addition to the team. Also, there is a chance for both sides to chat in informal settings with the blue suits off.
via foxtrotalpha