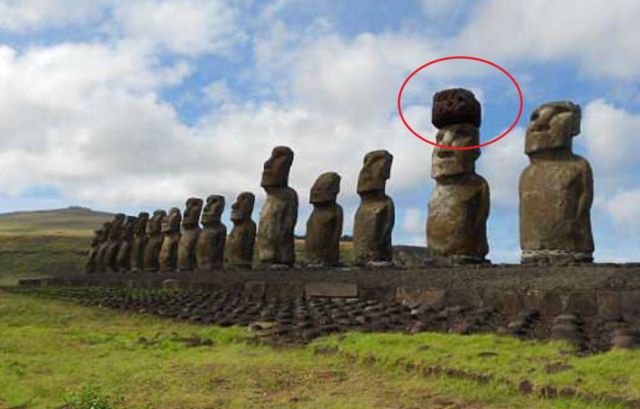 Ancient Easter Islanders were able to move massive stone hats and place them on top of giant statues, with little effort and resources.  Credit Sean Hixon
The ancient people of Easter Island, or Rapa Nui, were using to move the heavy stone a parbuckling technique, according to new research from a collaboration that included investigators from Binghamton University, State University at New York.
Pukao are cylinders made of red scoria, some of which weigh up to 12 metric tons. They were moved all around the island, across long distances, with few people and resources.

Credit Sean Hixon
Carl Lipo, a professor of anthropology at Binghamton University, explains:
"Of the many questions that surround the island's past, two tend to stand out: How did people of the past move such massive statues and how did they place such massive stone hats (pukao) on top of their heads?"
Carl Lipo, added:
"We've learned they moved the statues in a walking fashion using simple, physics-based processes, in a way that was elegant and remarkably effective. Our latest study now tackles the issue of the hats. These multi-ton stone objects were carved at a separate quarry, transported across the island and somehow raised to the top of the heads of the statues."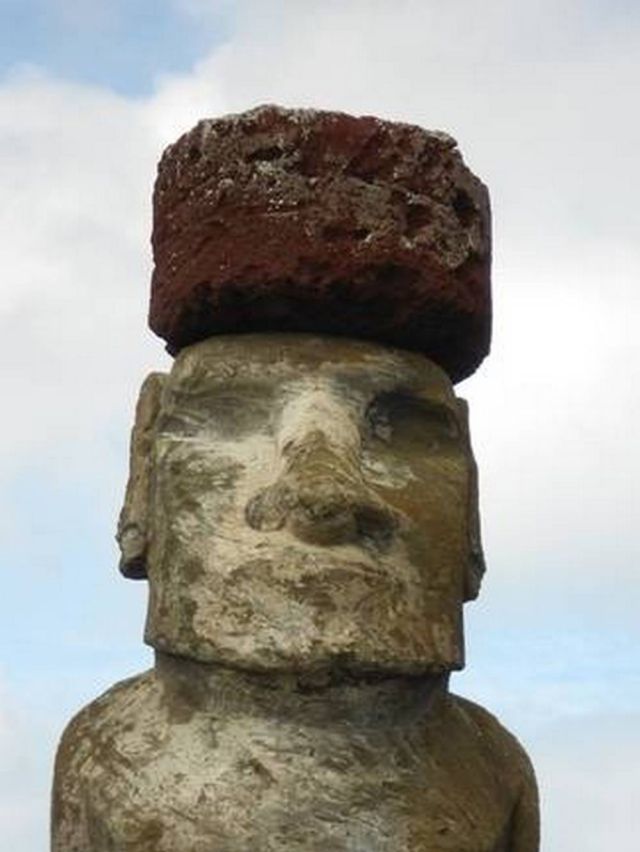 Credit Sean Hixon
via popsci