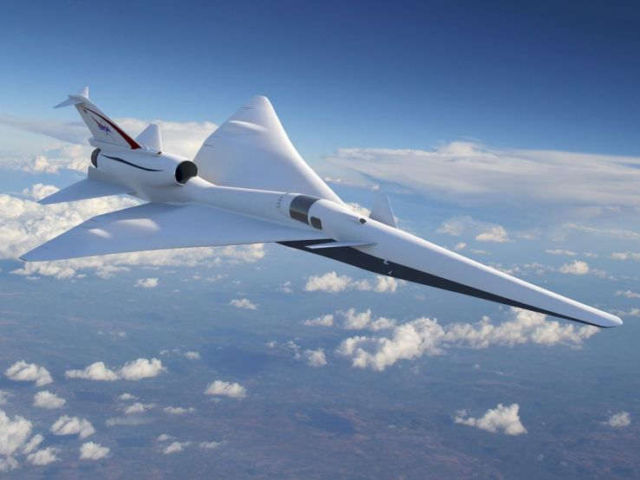 NASA designed a plane capable of exceeding the speed of sound without the supersonic boom, that banned the flights of Concorde.
The agency will start taking bids to build a 94-foot real-world demo version of the a quiet supersonic jet, that it tunnel-tested in June.
The new plane, that Lockheed helped create NASA's design, will be able to reduce the sonic boom, to 60 to 65 decibel (dBa), something like the hum of a luxury car.
Peter Coen, project manager for NASA's commercial supersonic research team, said:
"Growth in air transportation and distances flown, will drive the demand for broadly available faster air travel. That's going to make it possible for companies to offer competitive products in the future."
Image credit Lockheed Martin
via techcrunch