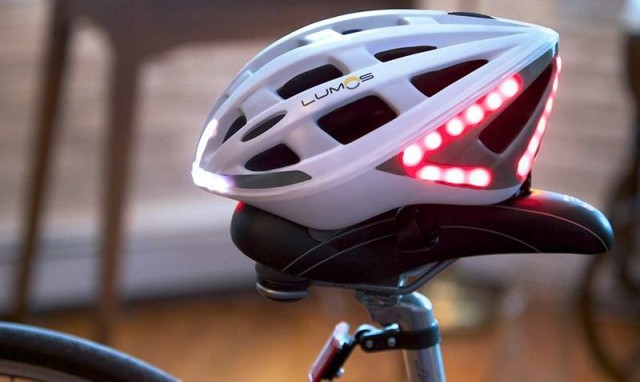 Lumos next generation bicycle helmet, features brake lights and turn signals, to help cyclists stay safe and visible on the road.
On the outside, Lumos looks just like a regular bicycle helmet. Until you turn it on!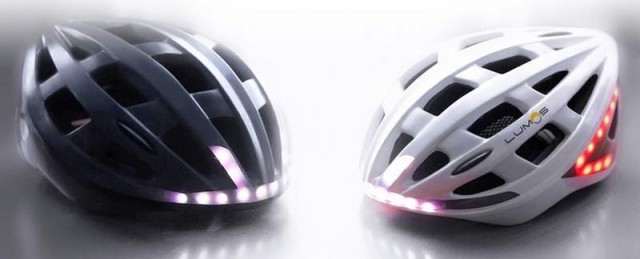 Cyclists often forget or misplace our lights, and drivers are often frustrated at the difficulty in both seeing and predicting where some cyclists want to go on the road.
Lumos is a next generation bicycle helmet that addresses these issues. Featuring integrated brake and turn signal lights, it helps you more effectively communicate your intentions to drivers and people around you.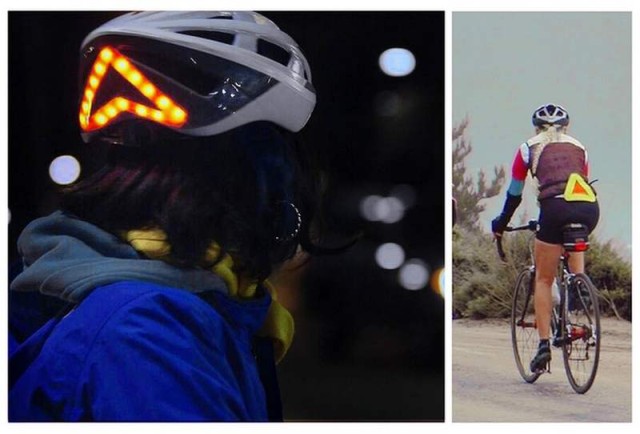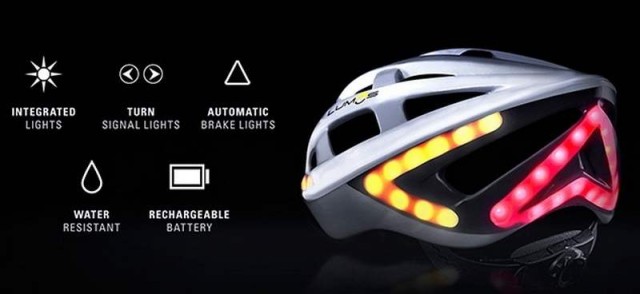 As long as you have your helmet, you will always have your lights with you.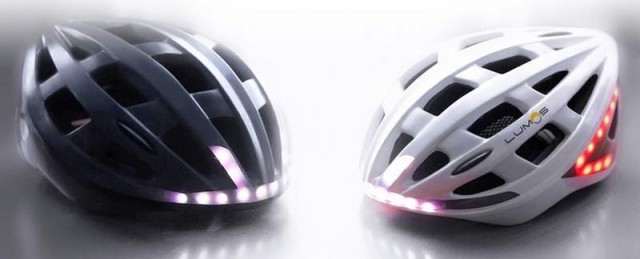 Red lights at the back of the helmet are arranged to form a triangle, a commonly used warning symbol on the road.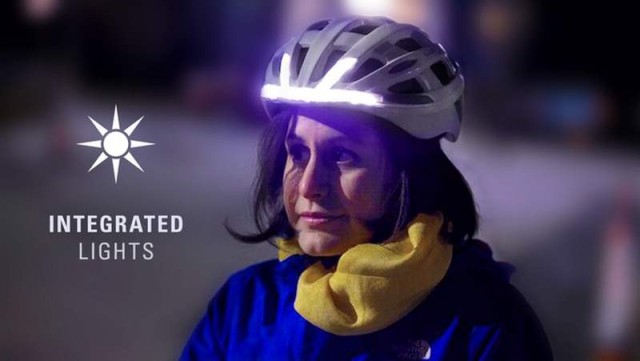 White lights in front are arranged in a distinctive pattern in order to make you stand out better, whether it is from a driver's rear or side view mirror, or from a car coming in the opposite direction.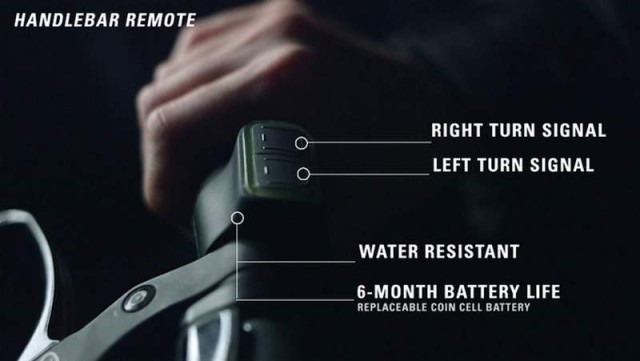 You activate the turn signals via an included wireless remote.
Once activated, bright yellow lights on the helmet turn on to form an arrow on the back, and a dash from the front to indicate the direction you wish to turn. Just press the button again to turn the signal off.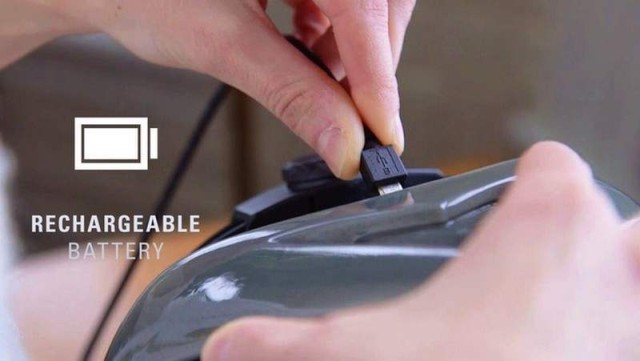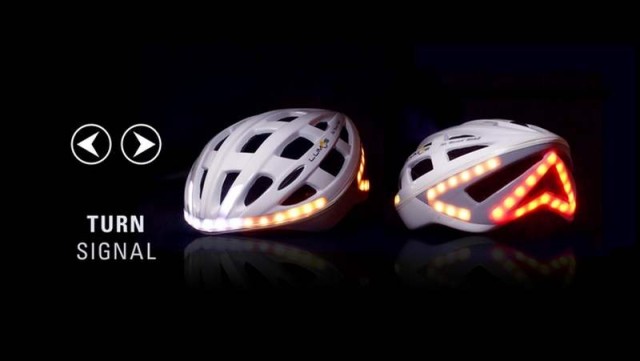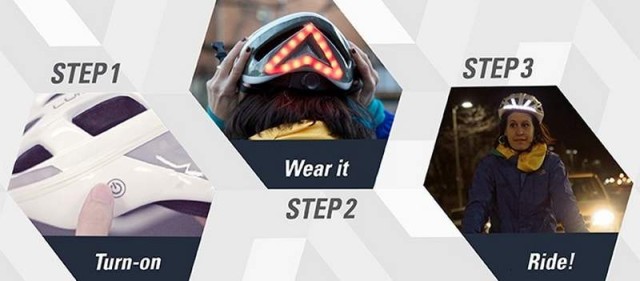 via kickstarter