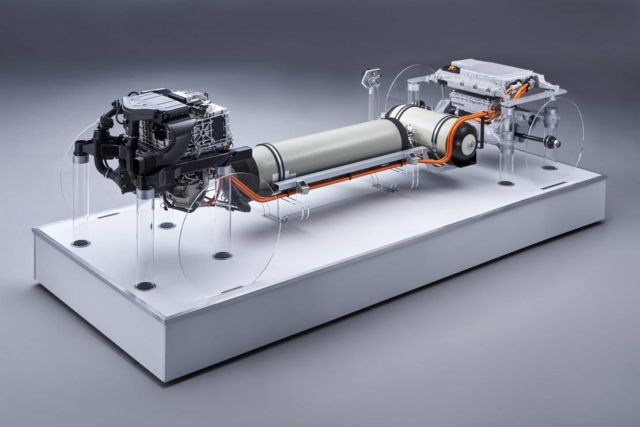 The powertrain for the BMW i Hydrogen NEXT, that reaffirms the ongoing commitment to hydrogen fuel cell technology.
First technical details on the powertrain system for the BMW i Hydrogen NEXT Development collaboration with Toyota Motor Corporation to continue
Developing alternative powertrain technologies is a top priority for the BMW Group. The premium carmaker offers first virtual insights into the powertrain system for the BMW i Hydrogen NEXT and reaffirms its commitment to following a carefully considered and systematic route to emission-free mobility. This approach also includes the careful consideration of differing market and customer requirements as part of the company's Power of Choice strategy. Customer centricity and the flexibility needed for this are essential in facilitating the breakthrough for sustainable mobility on the global stage.
Klaus Fröhlich, Member of the Board of Management of BMW AG, Research and Development (click here to watch the video statement): "We are convinced that various alternative powertrain systems will exist alongside one another in future, as there is no single solution that addresses the full spectrum of customers' mobility requirements worldwide. The hydrogen fuel cell technology could quite feasibly become the fourth pillar of our powertrain portfolio in the long term. The upper-end models in our extremely popular X family would make particularly suitable candidates here." The BMW Group has been working with the Toyota Motor Corporation on fuel cell technology since 2013.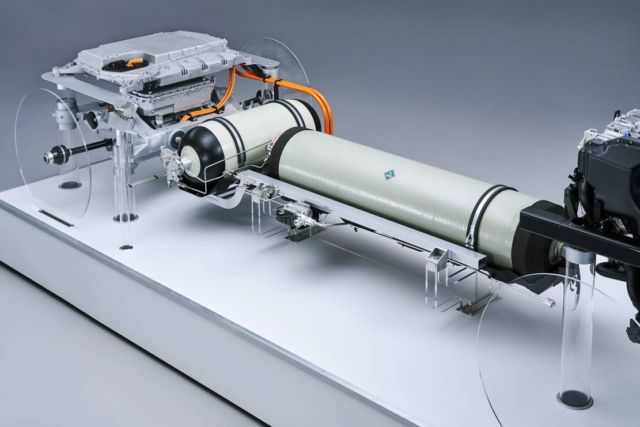 Although the BMW Group has no doubt as to the long-term potential of fuel cell powertrain systems, it will be some time before the company offers its customers a production car powered by hydrogen fuel cell technology. This is primarily due to the fact that the right framework conditions are not yet in place. "In our view, hydrogen as energy carrier must first be produced in sufficient quantities at a competitive price using green electricity. Hydrogen will then be used primarily in applications that cannot be directly electrified, such as long-distance heavy duty transport," said Klaus Fröhlich. The requisite infrastructure, such as an extensive, Europe-wide network of hydrogen filling stations, is also lacking at present. However, the BMW Group is pressing ahead with its development work in the field of hydrogen fuel cell technology. The company is using the time until the infrastructure and sustainably produced hydrogen supply are in place to substantially reduce the cost of manufacturing the powertrain system. The BMW Group is already bringing battery electric vehicles to market with sustainable energy and will soon be offering its customers a wide range of electrified vehicles. A total of 25 models are slated for launch by 2023, including at least twelve with an all-electric powertrain.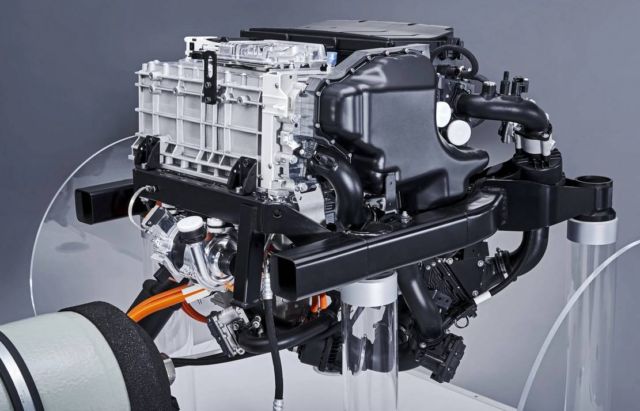 "The fuel cell system for the powertrain for the BMW i Hydrogen NEXT generates up to 125 kW (170 hp) of electric energy from the chemical reaction between hydrogen and oxygen from the ambient air," explains Jürgen Guldner, Vice President of Hydrogen Fuel Cell Technology and Vehicle Projects at the BMW Group.
Images credit BMW
source BMW