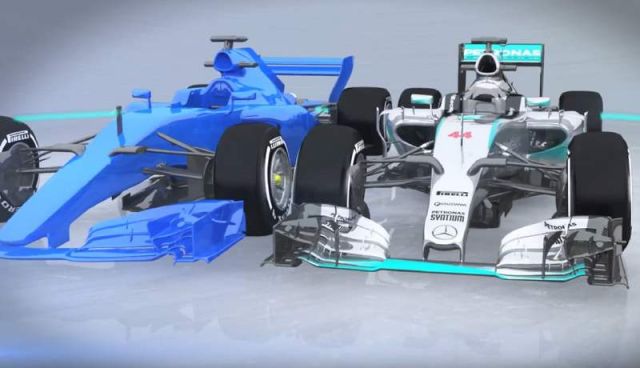 This video produced by Motorsport, compares a current Formula One racing car, with the radical overhaul that is coming in 2017 (blue).
F1 teams after requesting to make cars around five seconds per lap quicker, agreed on a set of rules for wider cars, different designed wings and bigger tyres.
In the video you can have a look inside the new design coming from the Mercedes for its 2017 McLaren F1 car.