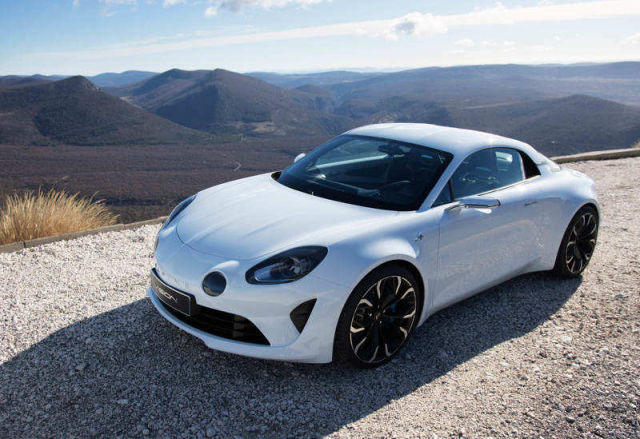 Renault unveils Alpine Vision, bringing exciting new choice to sport premium cars market, a Porsche Cayman fighter.
The driver opens the door and admires the aluminium door sill and quilted leather upholstery!
https://www.youtube.com/watch?v=jG9X87cRXhQ
He slips into the bucket seat, touches the steering wheel, then pushes the Start button to fire up the four-cylinder turbocharged engine. With his fingertip, he selects a gear. Less than 4.5 seconds later, he's travelling at 100kph…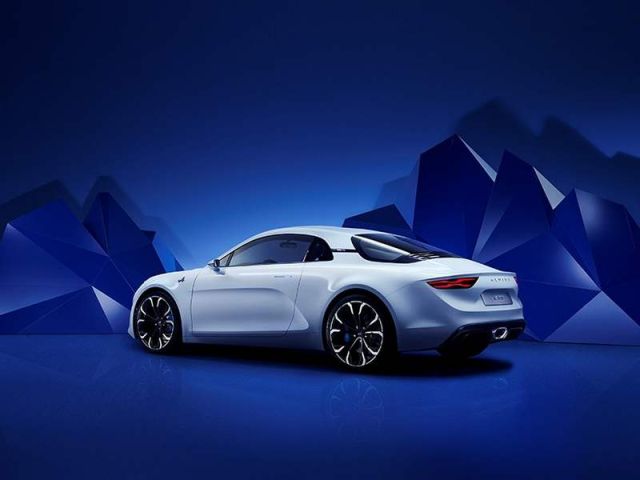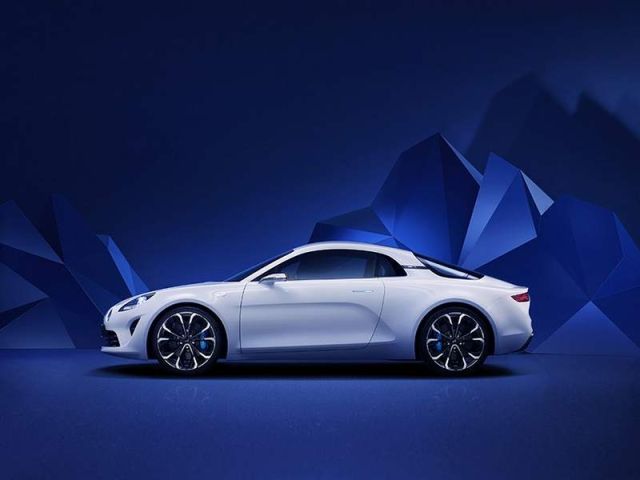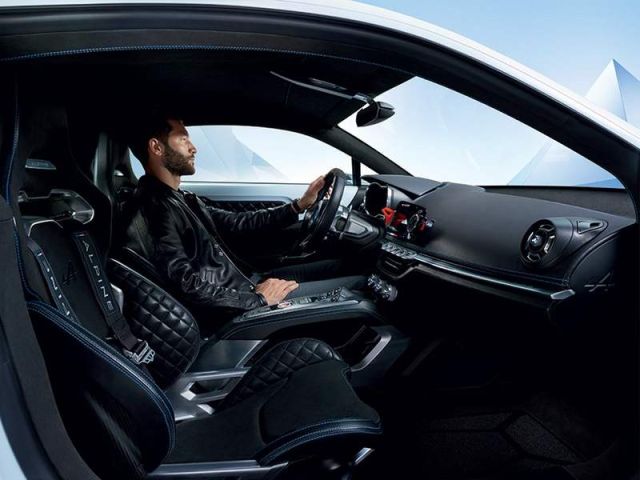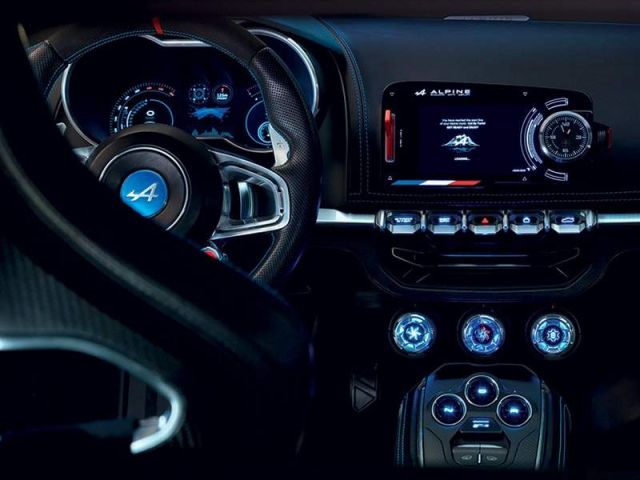 Press release:
GROUPE RENAULT UNVEILS PLANS FOR ALPINE
– Future production model to be revealed before the end of the year
– Alpine leverages strengths of Groupe Renault, Renault Sport, Formula One
Monte Carlo, Monaco – At the home of the world-famous Monte Carlo Rally and on the Col de Turini, site of some of racing's most memorable moments, Groupe Renault today announced plans for a new Alpine sports car, and unveiled the Alpine Vision show car.
"Motorsports and sports cars are deeply rooted in the DNA of Groupe Renault," said Carlos Ghosn, Groupe Renault Chairman and CEO. "Earlier this month we announced our return to Formula One with a Renault team, and today we are announcing Alpine. This is an exciting next step in our strategy to leverage talent and technology between road and track, and we look forward to reaching new customers in the sport premium cars segment."
The show car Alpine Vision combines sensual design with outstanding agility, true to the great Alpine A110 Berlinette loved and admired by enthusiasts around the world. Alpine Vision is powered by a new 4 cylinder turbocharged engine, built by experts at Renault Sport, and its low weight will allow the car to achieve 0 to 100 km/h (62mph) in less than 4.5 seconds – the target for the future production model.
Alpine will be managed by a small team of passionate experts within Groupe Renault, with one sole mission – to meet and exceed the expectations of the demanding sport premium customer. Michael van der Sande will lead as Alpine Managing Director, and Antony Villain will head Alpine design. Alpine will draw on the extensive resources of Groupe Renault, and Renault Sport.
"All of us at Alpine are proud to have been entrusted with the task of bringing back Alpine to sports car lovers around the world", said Michael van der Sande, Alpine Managing Director. "Our job is to faithfully re-interpret famous Alpines of the past and project Alpine into the future with a beautifully designed, agile, high-performance sports car. Our Alpine Vision show car is immediately recognizable as an Alpine yet resolutely modern. We look forward to revealing the production model later this year."
source Alpine