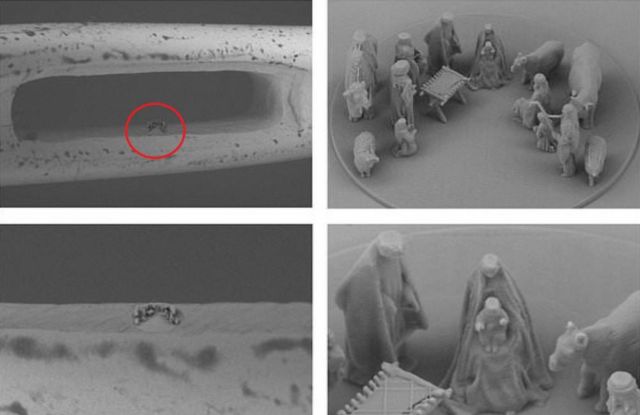 Only visible by microscope, this nativity scene is so tiny it can fit inside the eye of a needle.
Named the 'Nano Holy Family,' a tiny replica of the Nativity Scene at Cathedral Square in Vilnius, Lithuania, featuring 15 sculptures, created with a 3D printer.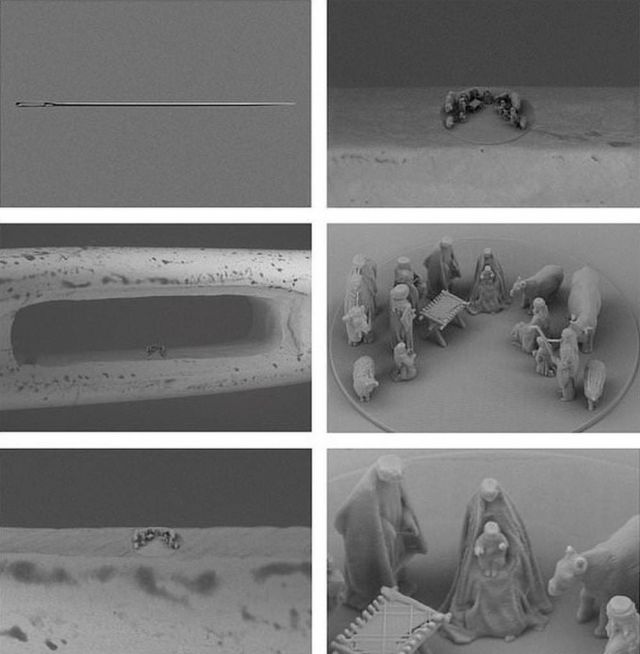 Baby Jesus, approximately 22.822 micrometers with a diameter of about 12.5 micrometers, is smaller than a human cell.
The human cell is about 50 micrometer in diameter.