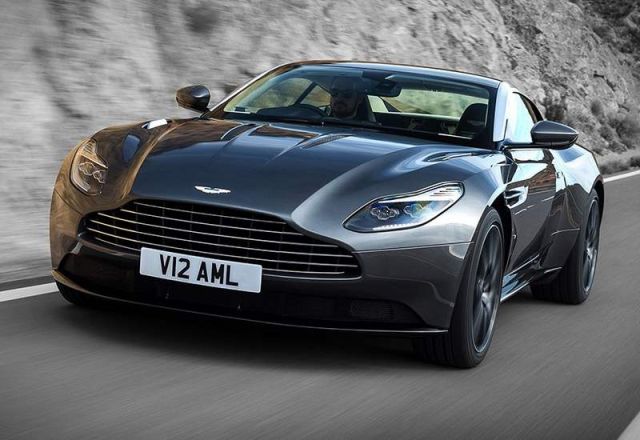 Aston Martin DB11 arrives at the Geneva Motor Show with 600 horsepower and a stunning design.
The Aston Martin DB11 is built on an aluminium chassis and powered by a 5.2L twin-turbocharged V12 producing 600 hp.
Images credit Aston Martin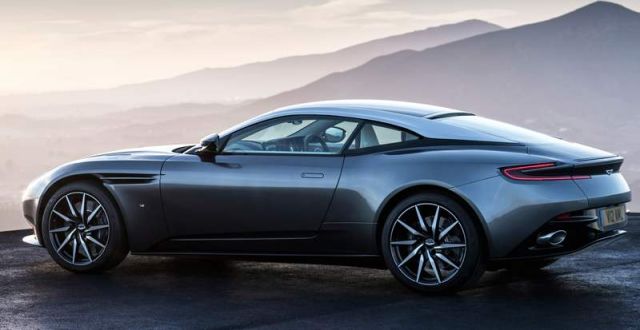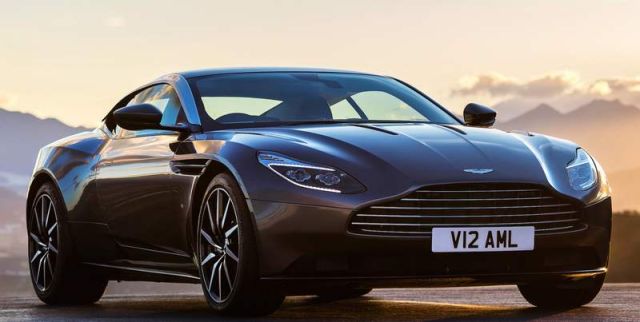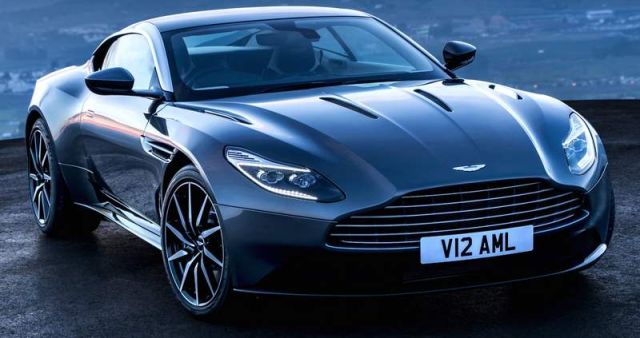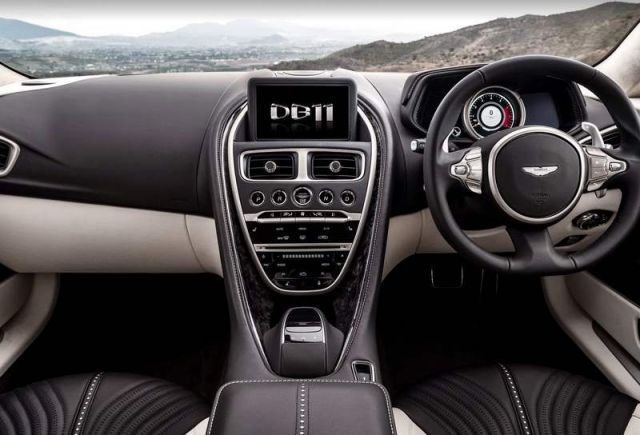 From the press release:
A fearless design philosophy has led to DB11's iconic looks. Discover the striking new grille, clamshell bonnet and innovative Aston Martin Aeroblade™, which cleverly removes the need for a rear spoiler by harnessing airflow to enhance stability.
Underpinned by a new bonded aluminium body structure that combines lightness and strength, DB11 sets a formidable new standard for sporting Grand Tourers and takes the legendary DB lineage to unprecedented heights.
Instantly recognisable, its design looks inherently right, yet utterly different. Familiar elements have evolved. The iconic radiator grille has been reinterpreted, its lines and features amplified and celebrated. All-new LED head and taillights create expressive visual signatures.
Our engineers ensured that DB11 is a thrill for all your senses. Hear the satisfying sound of its new twin-turbocharged 5.2-litre V12 engine. Boasting 600 bhp and 700 Nm of torque, it makes DB11 the most powerful DB production model in Aston Martin's history.
source Aston Martin