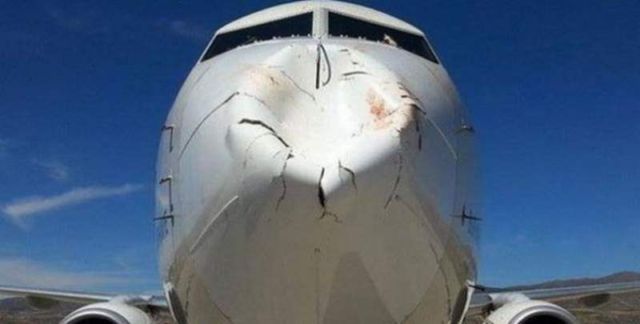 Yes, this is a bird strike to the nose of the Turkish Airlines Boeing 737! Can you imagine what happened to the poor bird.
Turkish Airlines spokesperson told Mashable:
The nose cone "of a plane is being constructed by soft materials (composit) to minimalize the impact of such hits. Therefore, such standard/normal deformation occurs as a natural result of such incidents," Dr. Ali Genc, Turkish Airlines senior vice president of media relations, said in an emailed statement.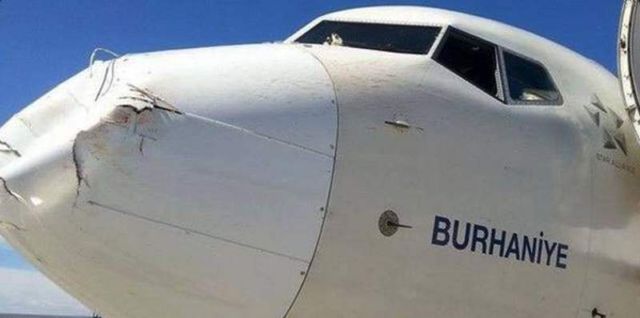 #BirdStrikeimpressionnant sur un B737 @TurkishAirlines #TK2004 #AvGeek
via io9