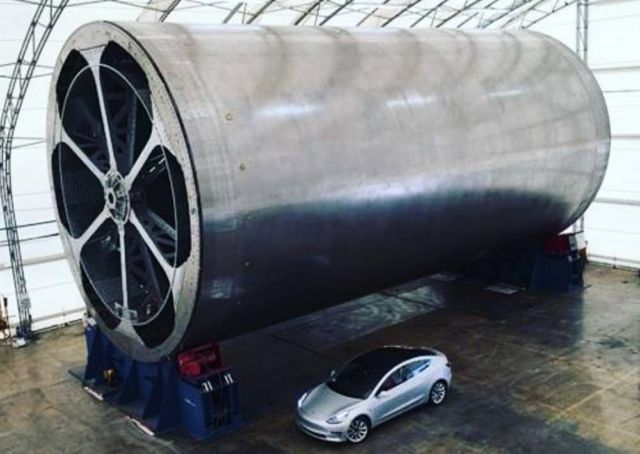 Elon Musk just unveiled a giant tool SpaceX will use to build the biggest and most powerful spaceship in history.
Known then as the Big Falcon Rocket (BFR) – this massive launch vehicle will send astronauts and colonists to Mars someday.
Above, SpaceX main body tool for the BFR interplanetary spaceship
Los Angeles Mayor Eric Garcetti announced on Twitter that SpaceX is going to "start production development of the Big Falcon Rocket," in Los Angeles.
Officially announcing that @SpaceX will start production development of the Big Falcon Rocket 🚀 in the @PortofLA!

— Mayor Eric Garcetti (@MayorOfLA) April 16, 2018