It's official: NASA finds evidence of liquid water flowing on the surface of Mars.
Take a look at these 10 images showing how we finally found water on the red planet.
Now the big question remains:
Is There Life on Mars?
This is what the water NASA just found means!
Above: Recurring Slope Lineae in Coprates Chasma.  Credit NASA
The above animation simulates a fly-around look at one of the places on Mars where dark streaks advance down slopes during warm seasons, possibly involving liquid water. This site is within Hale Crater. The streaks are roughly the length of a football field.  
[
Youtube
]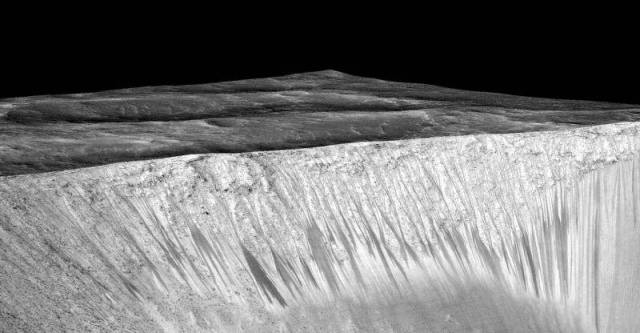 Recurring slope lineae (RSL) on Garni Crater, 2015 / NASA/JPL-Caltech/Univ. of Arizona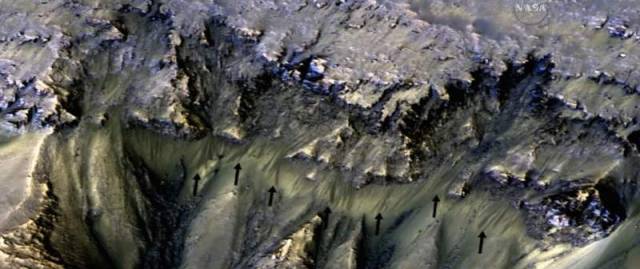 A still from Lujendra Ojha presentation of the data for NASA today, showing precisely where along the gullies the discovery was made, 2015.   Credit NASA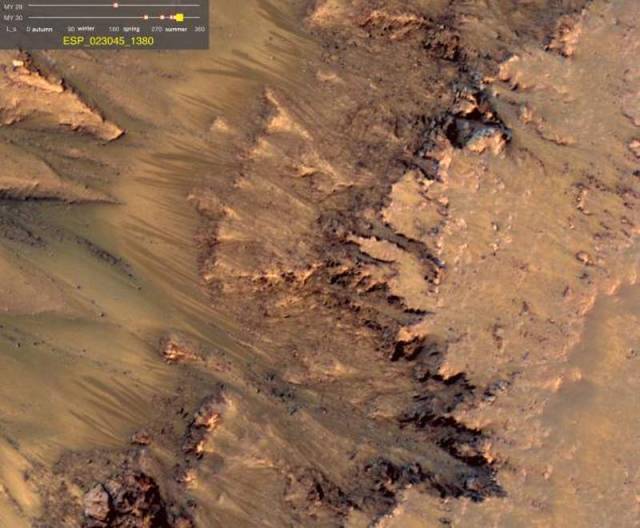 Warm-Season Flows on Slope in Newton Crater.   Credit NASA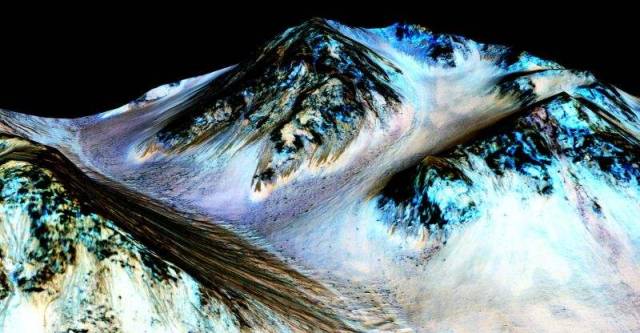 Streaks formed by the flow of water, 2015 / NASA/JPL/University of Arizona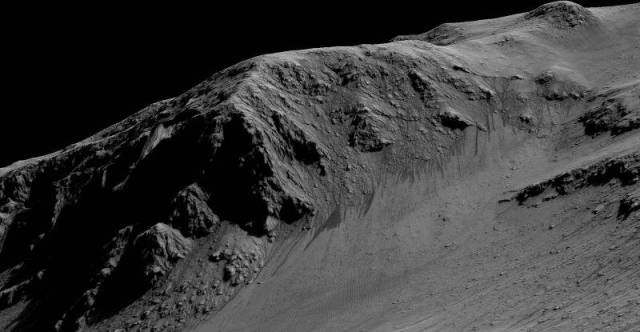 RSL at Horowitz Crater on Mars, 2015 / NASA/JPL-Caltech/Univ. of Arizona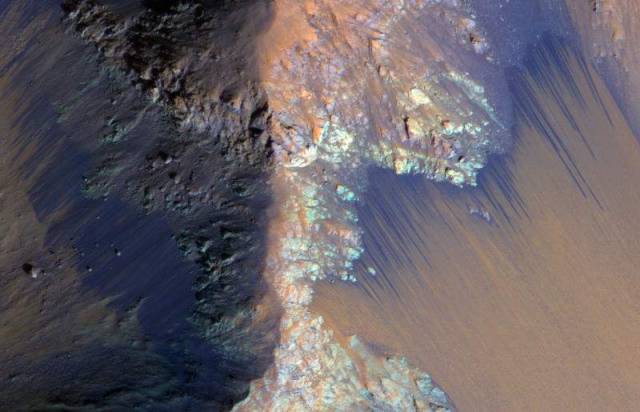 RSL in Coprates Chasma.  NASA/JPL/University of Arizona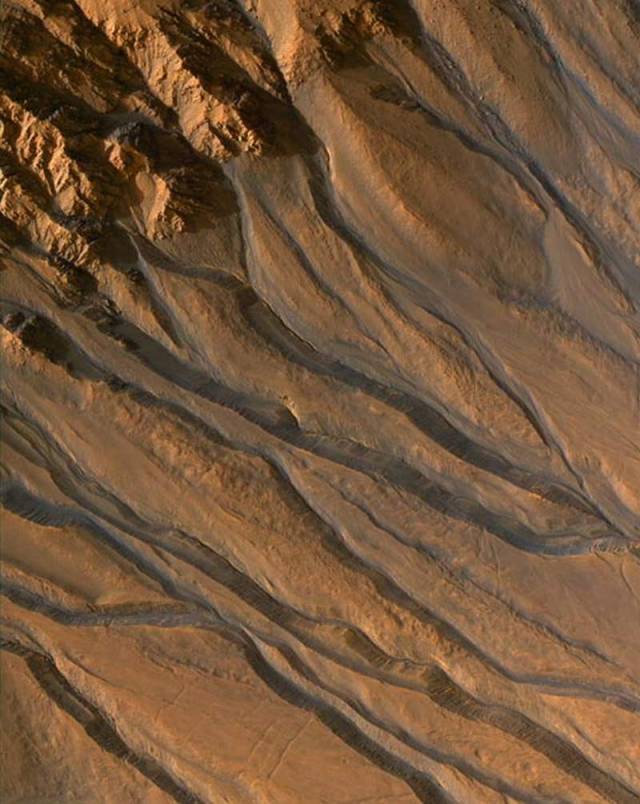 Gullies showing evidence of water carving on Mars, 2007 / NASA/JPL/University of Arizona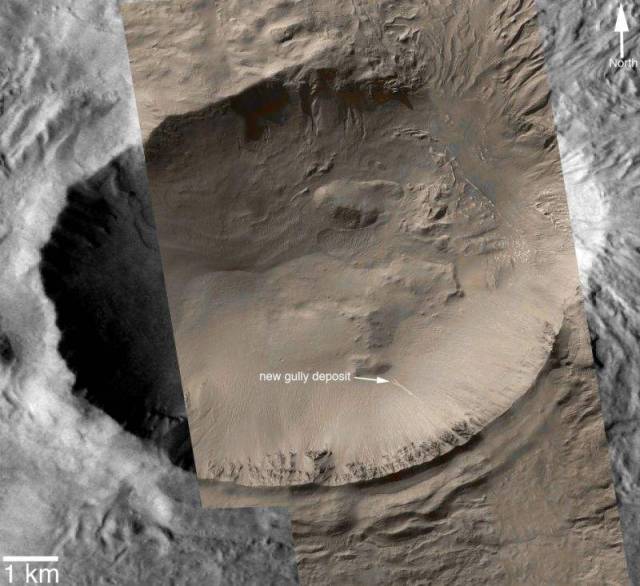 Mars gully deposits, 2006 / NASA/JPL/Malin Space Science Systems
Gully channels on Mars, 2007 / NASA/JPL/University of Arizona