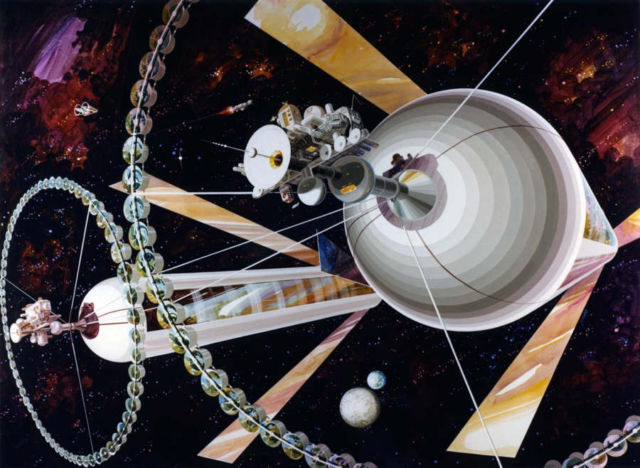 Thousands of people could live in space colonies orbiting Earth, in 20 years if the project started the next 10 years.
Jerry Stone, head of British Interplanetary Society believes that thousands of people could move giant orbiting habitats in just 20 from now.
Above, float in space as individual 'islands.'  CreditRick Guidice/NASA
In a speech in Aberdeen as part of British Science Week, Jerry Stone, said:
"The people living in these habitats, that could hold up to ten million, are likely to be healthier and live longer.
If we were to do this now we could probably to it far more efficiently than back in the 1970s – that's why I started this project at the British Interplanetary Society.
Do they need to rotate to give 1G? How about 0.9G or 0.8G? That would mean less stress on the structure and less stress on the inhabitants.
For most of the time, [the colonists] will be working and living under simulated gravity, which will be much better for them health-wise."
via dailymail