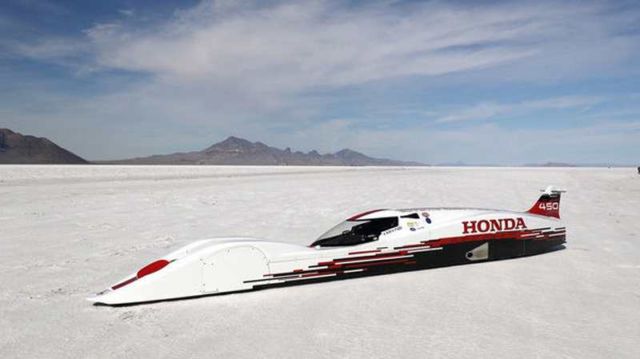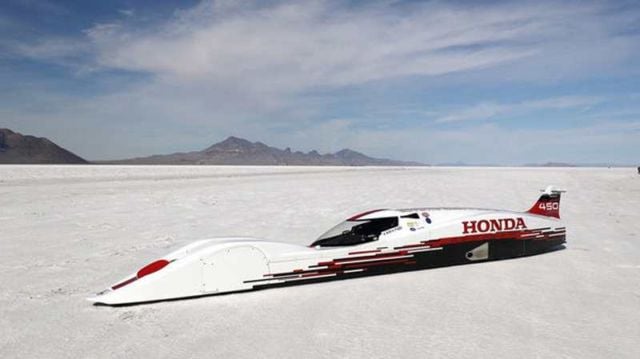 This new Honda powered by a three-cylinder engine, sets a new speed record of 261.875 miles per hour, at the Bonneville Salt Flats.
The new Honda record car has the S-Dream Streamliner's three-cylinder, 600-cc engine, which is similar to the one found in the S660 roadster, a tiny Japanese sports car.
Images credit Honda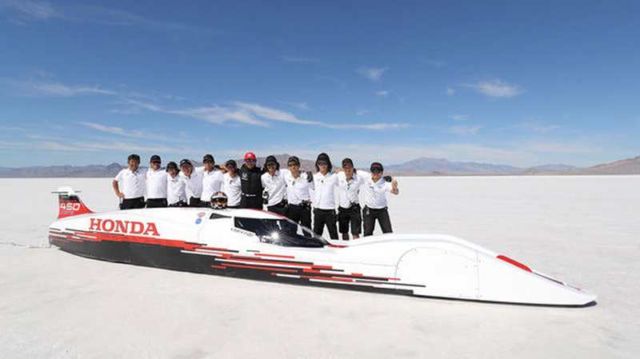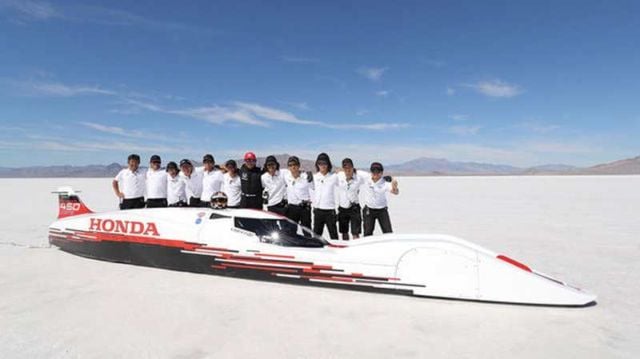 The engine produces 190 hp, compered to the S660 that puts out 63 horsepower.
The car sets a new FIA class record of 261.875 mph.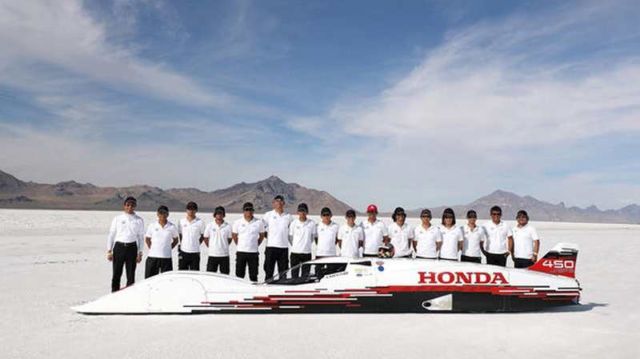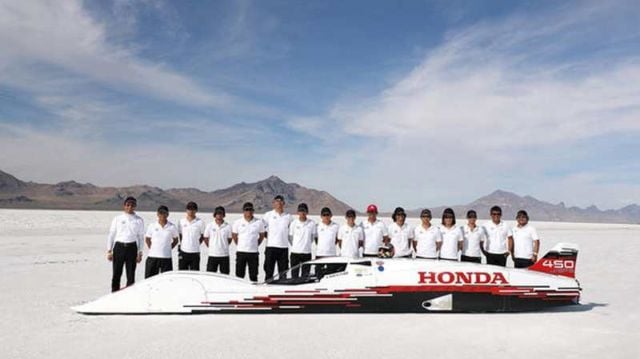 via autoblog