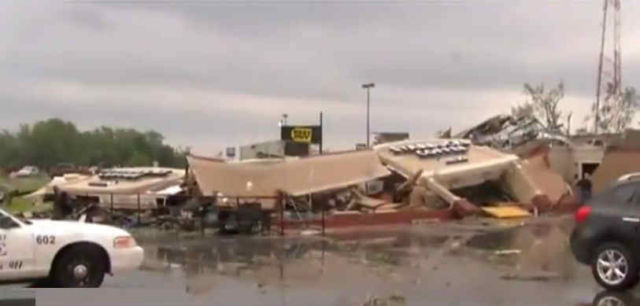 Watch a massive tornado destroying Starbucks at Markland Mall, in Kokomo, Wednesday.
According to Brandon Mobley, an HVAC technician from Muncie:
"As soon as it was safe to do so, I ran out and there were people trapped in the bathrooms. Thankfully they were not hurt. So me and two or three other guys managed to get the door hinges off and pop the doors out to get everybody out.
It was scary. A lot worse than I thought it would be. You see it on the movies and you think, 'That's no big deal, just some stuff blowing around,' but I was scared."
via wthr