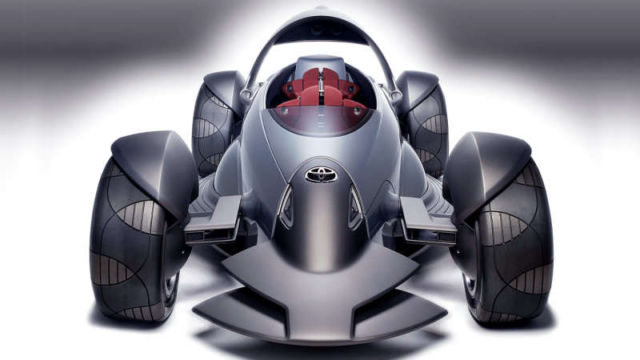 Toyota is planning to reveal an open-wheel sports car concept, later this year.
The Toyota open-wheel concept will resemble the Motor Triathalon Race Car concept (above) which Toyota unveiled at the 2004 Geneva Motor Show.
The new front-engined, rear-drive, sports car concept features an open cockpit, a central driver's seat, individual electric motors in each wheel and a virtual-reality helmet.
Powered by a 1.5-liter four-cylinder hybrid powertrain producing 100 horsepower
via autoblog