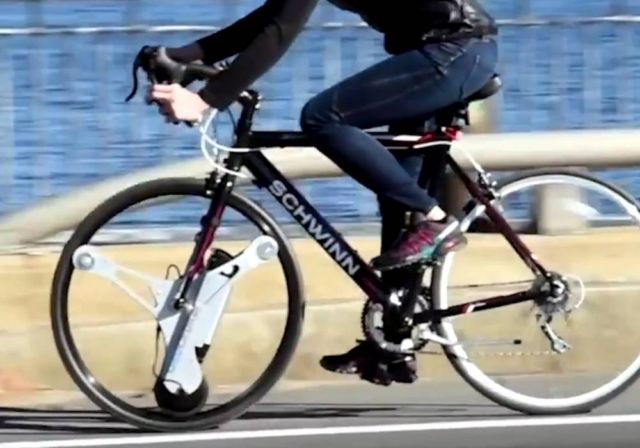 GeoOrbital wheel is an electric front wheel replacement for any bike, lasting 30 miles range.
Upgrade your regular bike to a pedaling-optional electric bike by swapping-out your regular front wheel for a GeoOrbital wheel, with no tools, in 60 seconds.
No need to depend on your smart phone – simply clip on the throttle and use it like a gas pedal – the harder you press the faster you go.
The 750W peak power motor puts out more power than an Olympic cyclist.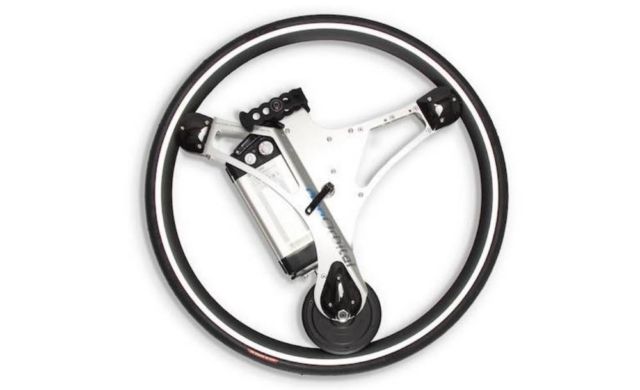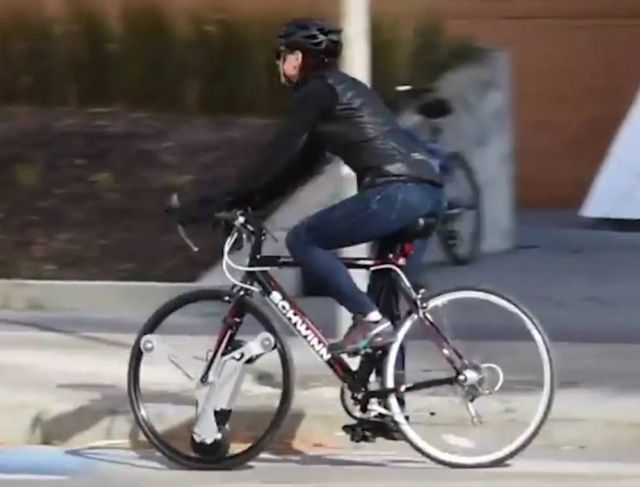 You can find it here