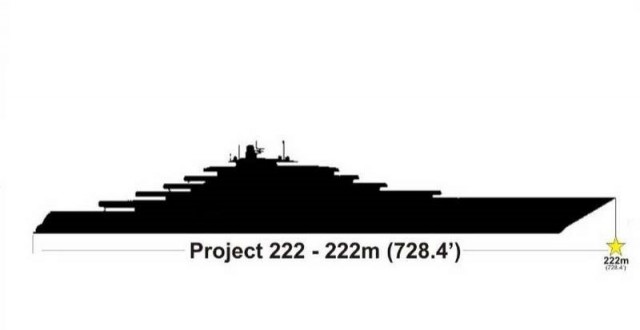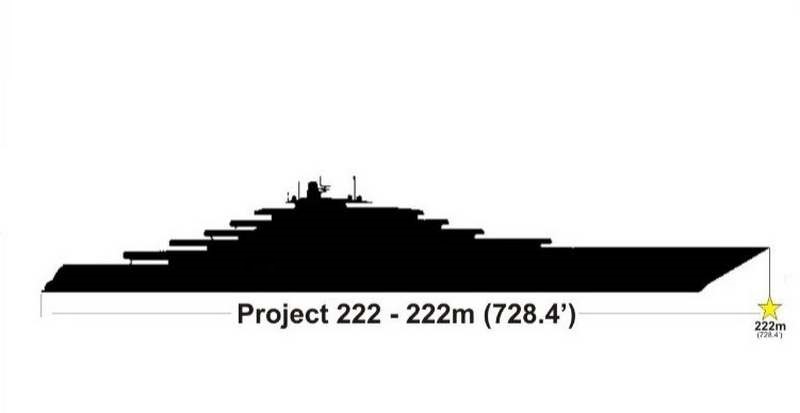 Triple Deuce superyacht , a 222 meters (728.4') long, and the most expensive, at a cost of over one billion USD.
The giant size of Triple Deuce even dwarfs some cruise ships.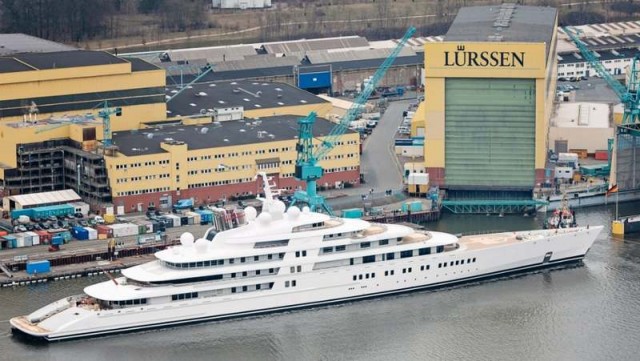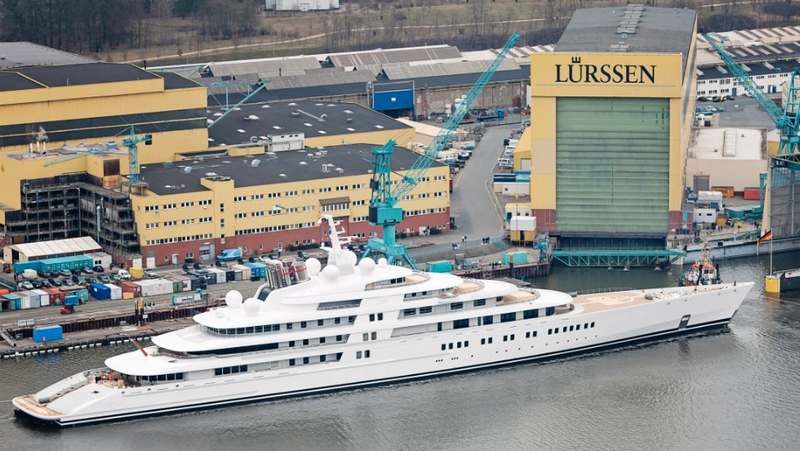 Azzam at 180m (590'), is currently the biggest superyacht in the world.
The private yacht Triple Deuce is designed to carry 36 guests in extreme luxury, with a crew complement of 90.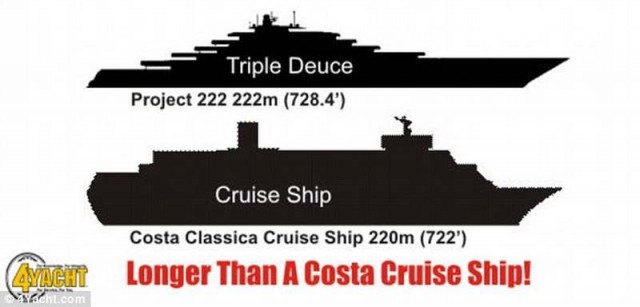 Costa Classic ship of Costa Cruises, is 722' long, carries 1,308 passengers and 590 crew-members.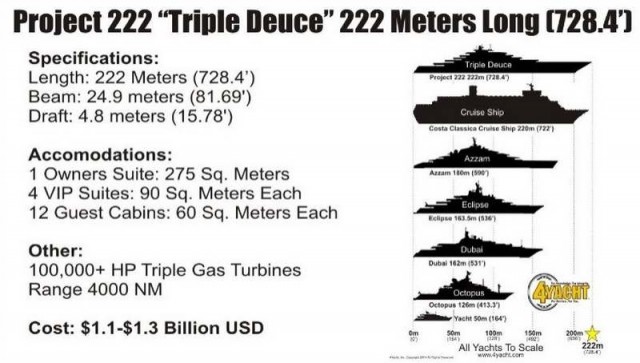 via CNN