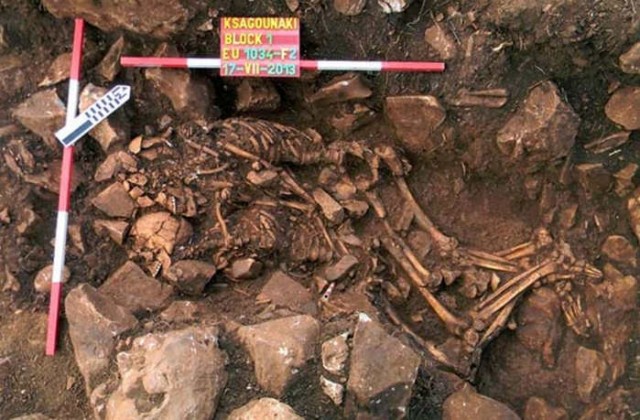 6,000-year-old embrace skeletons found by archeologists in a Greek cave.
Image: The 5,800-year-old couple locked in embrace. Credit: Greek Ministry of Culture.
Found in the Alepotrypa (foxhole), one of the Diros caves in Mani, southern Greece.
According to Discovery, George Papathanassopoulos, the Greek Ministry of Culture, said :
"Double burials in embrace are extremely rare. The skeletons of Diros represent one of the oldest, if not the oldest, found to this date."
Archeologists describe the remains of a man and woman 'stunning' and said it's the oldest grave ever found.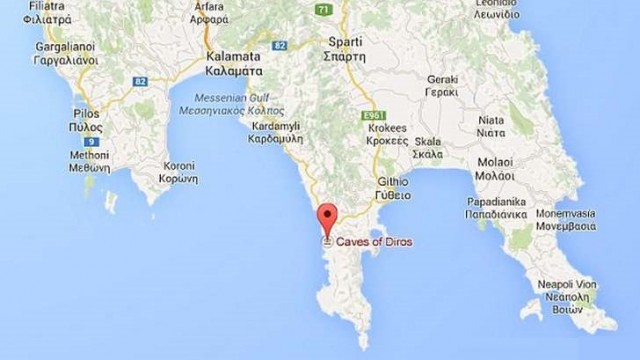 via Discovery