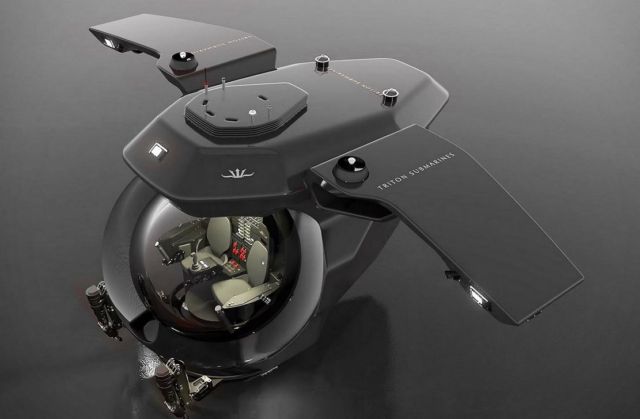 Triton 13000/2 Titanic Explorer Submarine features a pair of folding gull wings, to glide through the water.
Modern submersibles allowing us to explore and witness the wonders at the heart of the ocean, the largest, yet least understood ecosystems on our planet.
The Triton 13000/2 Titanic Explorer is a high-performance, flexible platform designed specifically for professional applications. Its 4,000 meter depth-rating makes it the perfect submersible for repeated trips to the Titanic.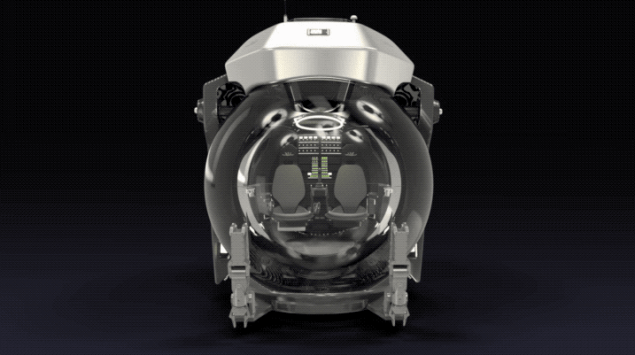 With an exceptionally compact footprint, the Gull Wing arrangement allows the vehicle to be stored and maintained from a small garage.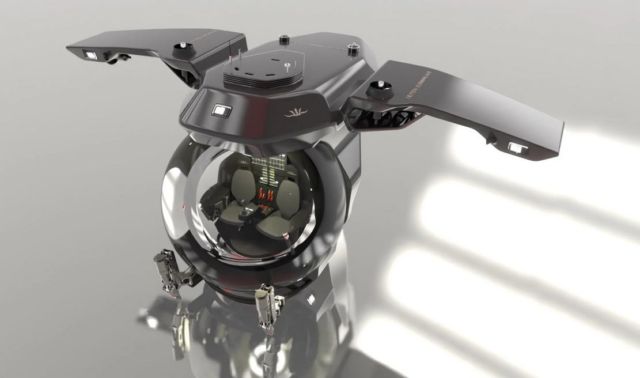 While diving, the protected "Gull Wing" design provides an unrivaled versatility of operation. With the wings retracted, the submersible is streamlined for ascent and descent, and capable of maneuvering in and around incredibly tight spaces. The low placement of the lighting and cameras is ideal for macro work, scientific observation or close filming.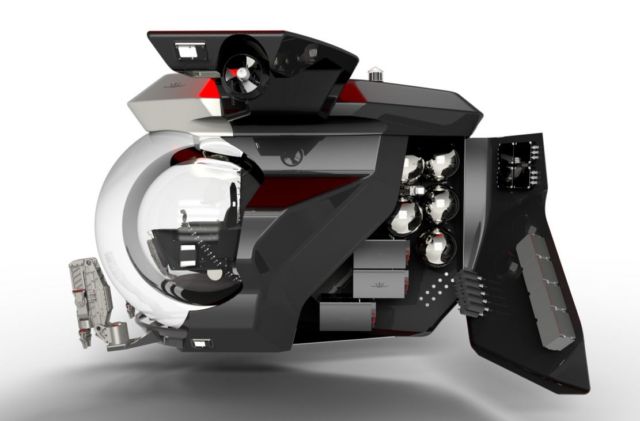 With the wings partially deployed, the Triton Titanic Explorer's Silent Glide feature enables to the submersible to track objects, maintain a heading and glide towards points of interest without engaging its eight, direct-drive thrusters.
Fully deployed, the Gull Wings raise the vehicle's propulsion up and away from the seabed, ensuring that delicate species or free-floating objects remain undisturbed. Cameras, placed at the wing tips, provide a perfect external vantage point from which to film the submersible and its occupants; perfect for presenter-led productions.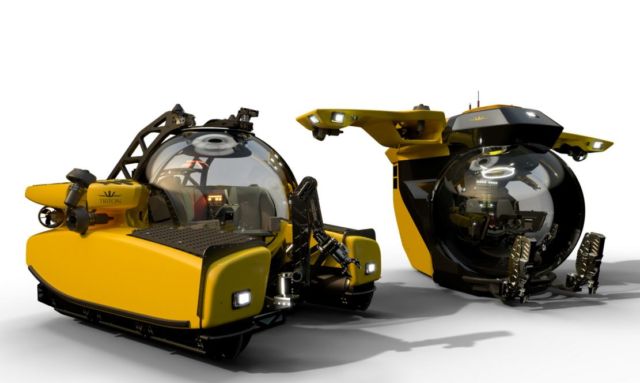 source Triton Submarines