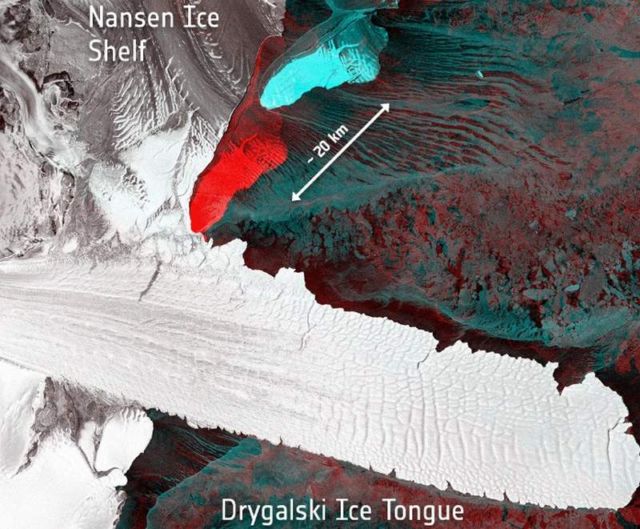 In these satellite images, two icebergs the size of Manhattan, breaking from the Antarctica's Nansen ice shelf.
Sentinel-1A captured radar images of the Nansen Ice Sheet on 2 and 9 April 2016, before and after the calving event that gave birth to two large icebergs measuring about 10 km and 20 km in length and 5 km across.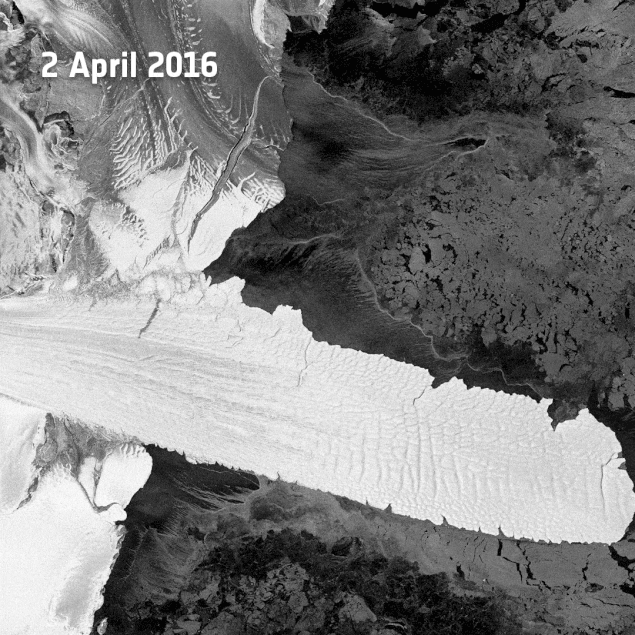 Contains modified Copernicus Sentinel data

[2016], processed by ESA

Multiple satellites, including Europe's Sentinels, have captured images of two large icebergs that broke away from Antarctica's Nansen ice shelf on 7 April.

The icebergs are drifting to the northeast, propelled by wind, tides and currents. Experts say they do not pose any immediate threat of blocking supply routes to research stations such as the Italian Mario Zucchelli and South Korean Jang Bogo Stations in Terra Nova Bay.





Nonetheless, the icebergs may pose a threat to sea-floor moorings in the region that have been used by Italy's National Antarctic Programme since the 1990s, and more recently by New Zealand ocean scientists.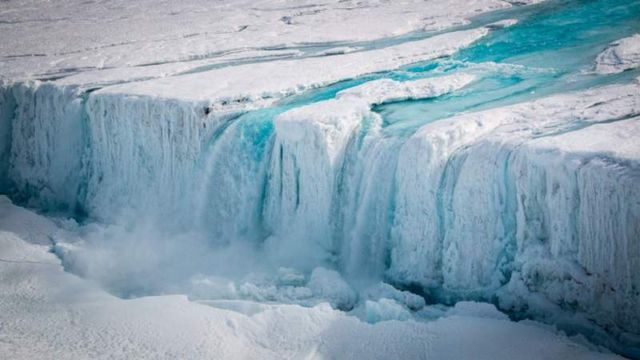 Melt waterfall into Nansen ice shelf fracture.   Credit C. Yakiwchuck

"The crack was first observed during fieldwork in 1999 and was progressively growing, and then accelerating during 2014," said Massimo Frezzotti from Italy's ENEA research organisation.





"The events following were typical for a cycle of ice-shelf calving. Last century, a first calving event is known to have occurred between 1913 and the 1950s, with a second between 1963 and 1972."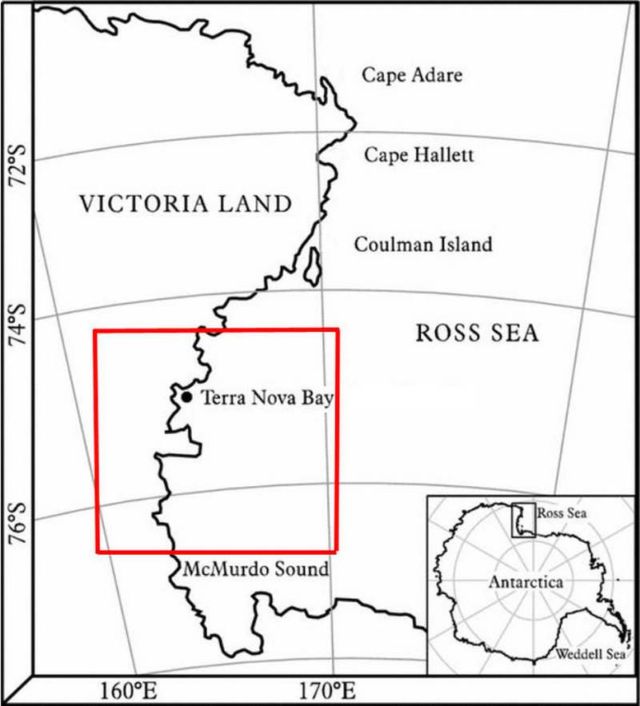 East Antarctica

source ESA