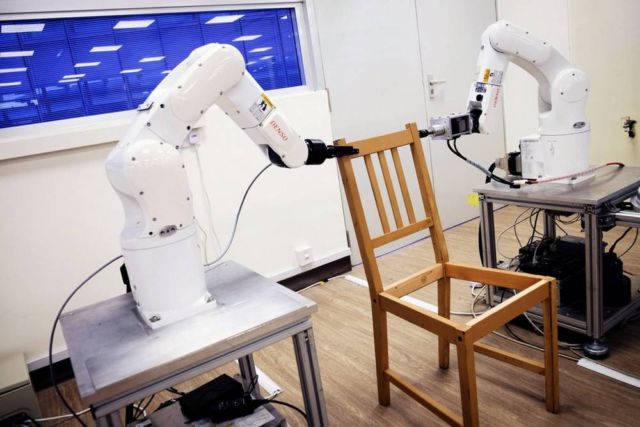 Watch in the video a pair of robot arms assemble an Ikea chair in just a few minutes.
An autonomous robot, designed by engineers in Singapore, can now assemble an Ikea chair, without a manual in less than 21 minutes.
Above, image credit Nanyang Technological University
This is the "equivalent of the moon landings for robotics," because the skills required are immensely complex.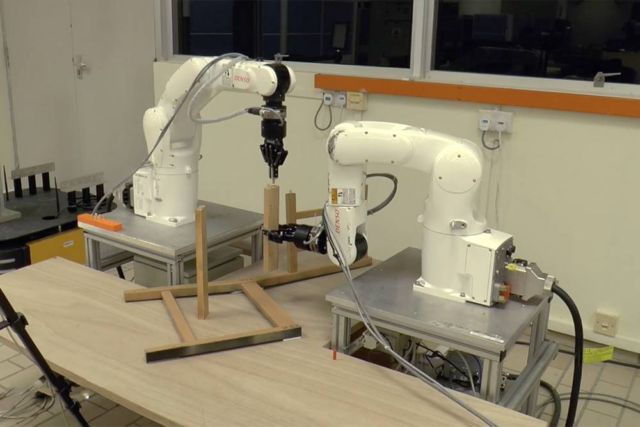 Credit Nanyang Technological University
via wireed