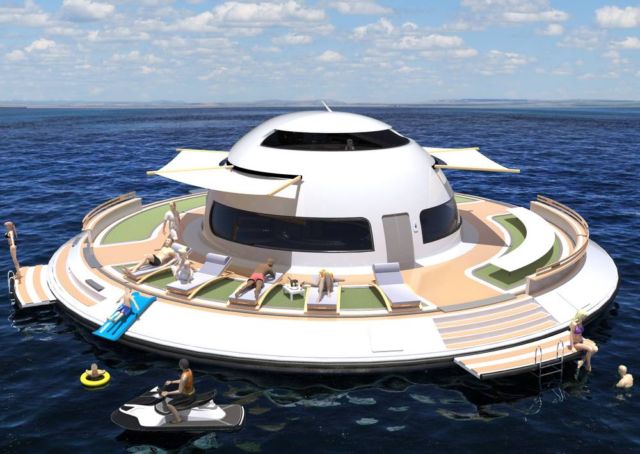 The energy autonomous vessel 'UFO 1.2' unidentified floating object, a saucer-like floating object with underwater viewing area.
Light weight materials. The Jet Capsule is made from 70 per cent carbon using vacuum-infusion moulding and has photochromic windows, which change their transparency in response to light intensity.
With a cutting-edge hydro propulsion system, the Jet Capsule is equipped with a single or dual engines ranged from 370 to 740 horsepower with a top speed of 35 knots, or 40mph.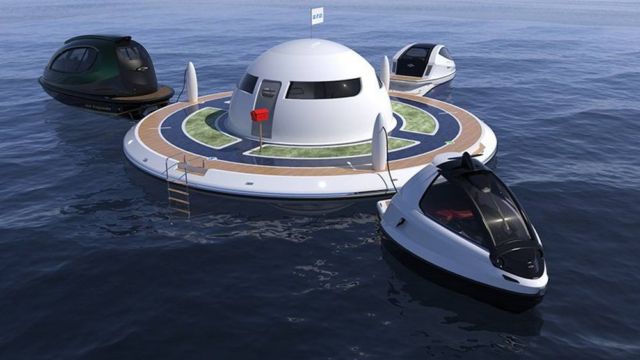 A compact yacht that can still be luxurious. Small enough to minimise high costs for it being kept in a port, but large enough to be able to carry a group of friends in comfort to an island where they can sleep aboard in comfort.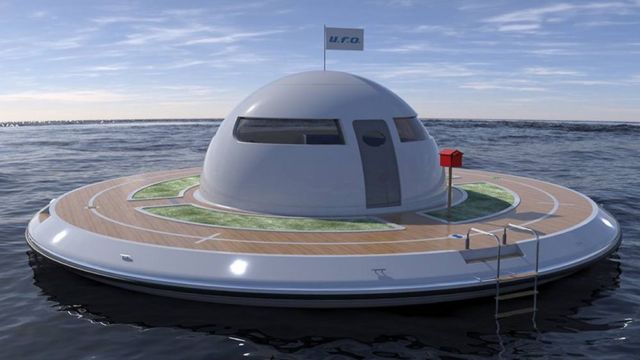 A fully-customisable interior that can include a small kitchen and bathroom as well as beds, luxurious extras such as mood lighting and a sundeck.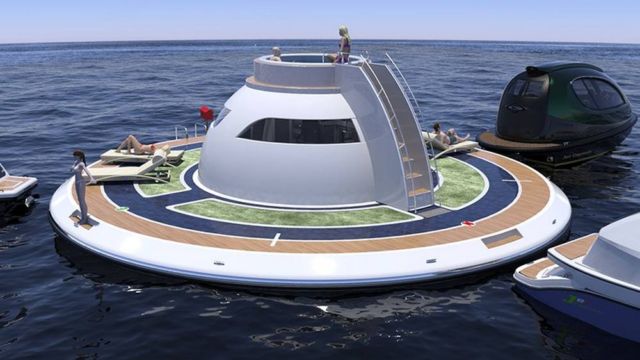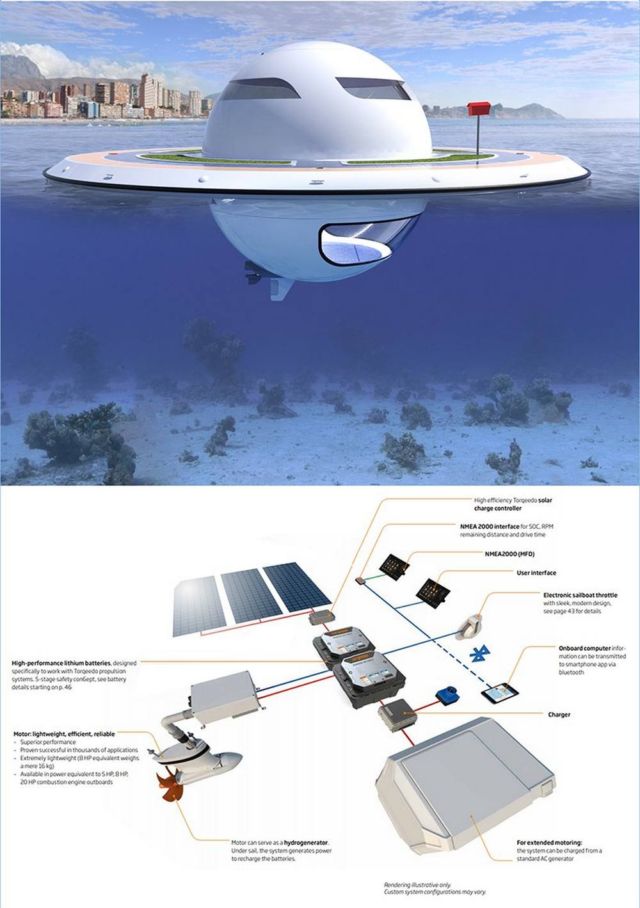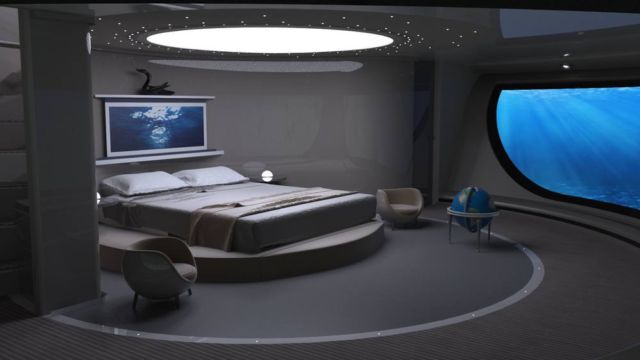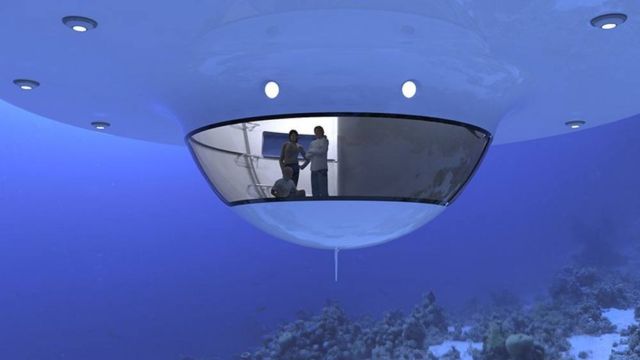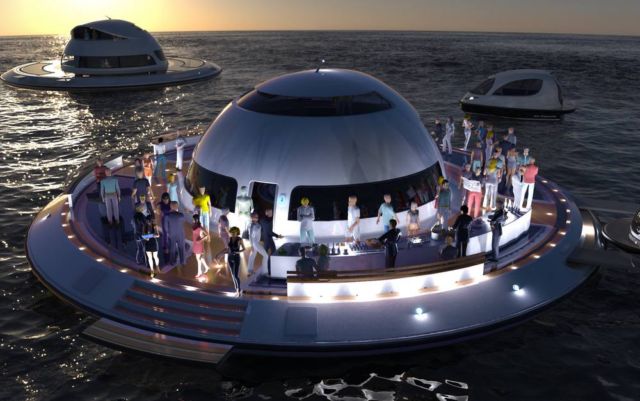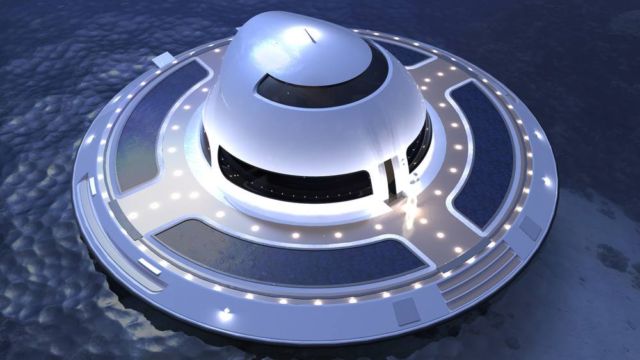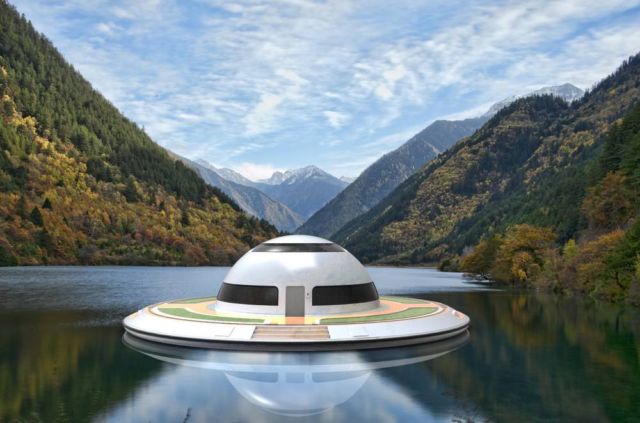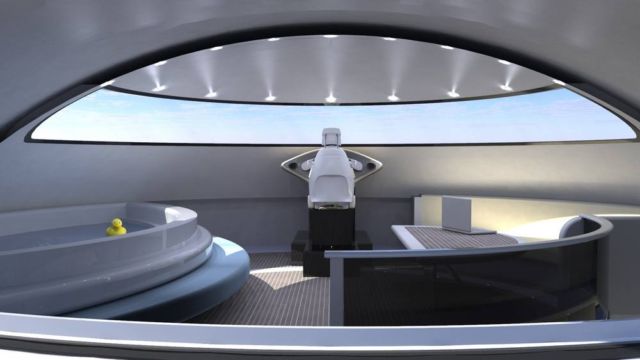 source lazzarinidesignstudio